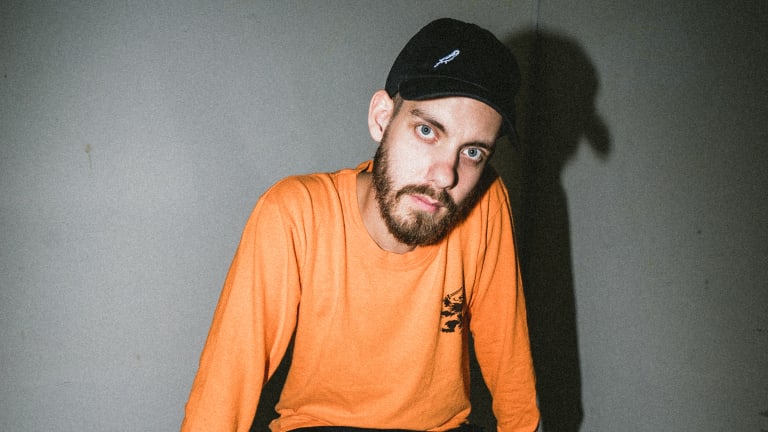 San Holo Releases His Most Personal Song Yet, "Lead Me Back"
San Holo's first track of the year proves to be his most heartfelt masterpiece yet.
Dutch DJ and bitbird founder San Holo recently released his first track of the year, "Lead Me Back." As the first single of bitbird's highly anticipated Gouldian Finch 3 compilation album, it also teases the next and exciting phase of the label's evolution.
Over the past five years, bitbird have been known for finding diverse and emotionally striking music that can range from electronic to indie to even genre-less. Sander van Dijck, better known as San Holo, has led by example with his own music that bridges the gap between electronic and alternative.
Even van Dijck's most recent release, "Lead Me Back," combines equal elements of each of these genres. During its first verse and later its pre-choruses, the song heavily features an acoustic guitar that screams indie/alternative. After the first emotionally powerful drop, however, all of his magical, electronic sounds hit you all at once. 
This stunningly beautiful variety of sounds paired with van Dijck's own vocals has actually allowed him to reveal a more vulnerable side of himself that depicts his continuation of this personal artistic freedom. The Dutch DJ said, "I think it's a statement in terms of me creating the freedom to be able to do this." And with "Lead Me Back" not being as electronic, van Dijck continued, "it's me creating the freedom for my own artist self to do this stuff."
For van Dijck, this new release is also his most personal song to date. He has said of the track:
"'Lead Me Back' is a very simple song about growing apart and longing to go back to the days when that wasn't the case yet, and the internal struggle of why that keeps happening to everyone I've been with. I thought about not releasing the song at all because it's a very personal song, with me singing and playing the guitar so I literally feel like I'm naked."
Similar to his 2018 album, album1, "Lead Me Back" also challenges the status quo of dance music and continues to pave the way for other artists on his record label. As the first single of Gouldian Finch 3, the song is apparently a huge representation of the diverse sounds that we'll be hearing throughout the next compilation album. And rather than fitting into one specific sound, every featured track will be chosen based on the feeling it leaves behind. 
Starting next month, van Dijck will embark on a 15-date European tour followed by another album1 North American Tour in select cities. Later in June, he'll also headline the famed Red Rocks Amphitheater for the first time this year.
Follow San Holo:
Website: sanholo.com
Facebook: facebook.com/sanholobeats
Twitter: twitter.com/sanholobeats
Instagram: @sanholobeats
Soundcloud: soundcloud.com/sanholobeats