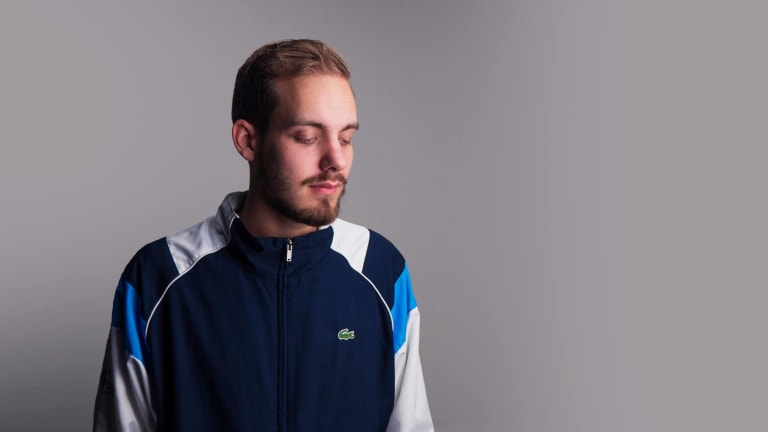 San Holo Dropped a Bright 5-Track Christmas EP
This is one of San Holo's best works to date!
Although San Holo has released just a handful of singles in 2017, he still remains one of our favorites. Future Bass has arguably become an oversaturated genre by now, but his tracks like "One Thing" or "Light" for instance, manage to incorporate beautiful vocals and explosive drops all under his signature production style; a result that allows them to step out of the crowd for good. Other than keeping himself busy with production, the Dutch producer has also been touring extensively and playing major festivals all over the globe while also running his own record label bitbird, that has its clothing brand as well as a newly launched weekly radio mixtape, presented by the man himself.
As we are approaching the end of 2017, San Holo decided to give back to his fans as a means to say thank you for the continuous support by releasing a 5-track EP as a free download via his label (it's actually 4 tracks but we'll get into that later). In comparison to his 2017 singles, the tracks are much more low key; chill instrumentals that nonetheless maintain the classic melodic qualities San Holo is known for. 

trip starts off the EP on a strong note, as it showcases wonky chords and melodies that melt together to create a really bright and uplifting track, and b song starts off slow, with a drunken bass taking up most of the space before supersaws and fast-moving plucks explode and lift up the track. self love takes the energy down a notch as it almost brings in a lo-fi feel, while San Holo follows that with a second version of b song, this time recruiting bitbird signee Analogue Dear; and together they create a gorgeous 4 minute pure acoustic piano piece. The EP closes off on a weird and interesting note, as the last track ty is simply a six-second bird sample. Overall, this is a really solid EP, and proves that San Holo can easily transition from radio-ready bangers to melodic instrumentals of all types without losing any of his signature techniques and overall aesthetic.