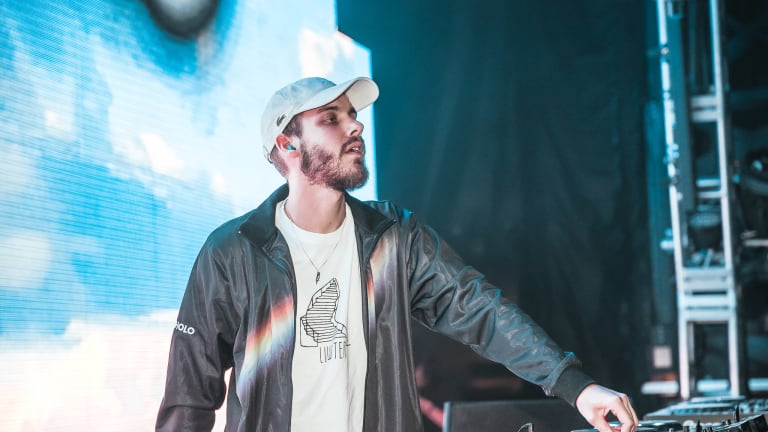 San Holo Releases First Two Singles Off Upcoming Debut "album1"
San Holo's new sound is all we could have asked for!
San Holo has been fan favourite for quite some time now, and that for a number of reasons. Whether it's his amazing live shows, his bright, authentic personality and most importantly his fun and emotional tunes, Sander van Dijck always manages to find ways for gaining new fans and further establishing himself as a tastemaker. 
The bitbird label-head has been teasing his debut album for quite some time now, and fans have been eager to find out how it would sound. Not long after announcing album1 was finally ready, he decided to bless us with an early listen of its first two singles. 
"worthy" showcases a much a simpler and stripped down sound in comparison to San Holo's latest releases, and has him singing before the song breaks down into an ethereal drop filled with guitar layers and trap percussion, while "lift me from the ground" showcases San Holo's familiar fun melodies and explosive drops with the help of Sofie Winterson's vocal lines. 
This is what San Holo revealed about his process behind the songs: 
"worthy" was one of the first songs that i wrote when i got to LA to start writing the album and it's stuck with me as one of my favourites up till now. the whole process took a long time but i finally found a way to incorporate my guitar playing into my electronic productions, without it feeling forced or unnatural to me. Most people associate guitars with heavy rock and shredding guitar solos but there's none of that on the album. I'm much more into sparkly pretty guitar melodies. I hope this new combination of sounds touches you like it touched me! 
"lift me from the ground" is a song i wrote to describe the feeling of meeting somebody who makes you feel like you're floating. it started out as a little melody I played on guitar, you can still hear it in the first part of the song right after the vocals kick in. I wanted this song to be something with a big drop but not with a typical trap beat that you might expect from me. I've been playing this song out live for a while already and it always feels great. 
Stay tuned for the released of San Holo's debut album! 
Follow San Holo: 
Facebook: https://www.facebook.com/sanholobeats/
Instagram: https://www.instagram.com/sanholobeats/
Twitter: https://twitter.com/sanholobeats
Soundcloud: https://soundcloud.com/sanholobeats