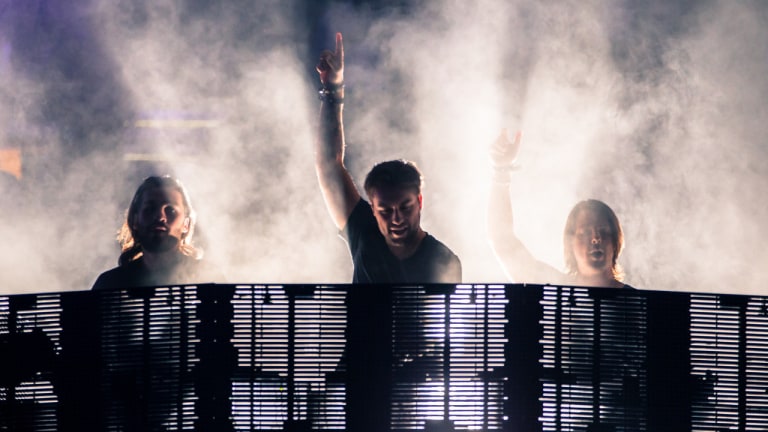 Sebastian Ingrosso of Swedish House Mafia Teases New Music
The clip was deleted from Sebastian Ingrosso's Instagram Story shortly thereafter.
By now it's well known that Swedish House Mafia are working on new music, but the iconic EDM trio have yet to disclose any details of upcoming releases. In the meantime, Sebastian Ingrosso may have shared a clip from one of their new songs.
In the 14-second video - whose poor quality suggests that it's a secondhand recording - a radio-ready vocal rings out over an upbeat melody. Ingrosso shared it to his Instagram story but then deleted it without further explanation.
Fans are divided on whether the song is more likely to be a Sebastian Ingrosso release - or one of his collaborations with Axwell and Steve Angello under their recently reunited Swedish House Mafia project. The trio announced in an October press conference that new music lay out on the horizon.
In addition to upcoming releases, Swedish House Mafia have also revealed 2019 tour dates in cities like Stockholm, Helsinki, Liverpool and Mexico City. They will likely make another announcement when the current countdown timer at SwedishHouseMafia.com runs out at 16:00:000 UTC on Thursday, December 13th.
H/T: Your EDM
FOLLOW SWEDISH HOUSE MAFIA:
Facebook: https://www.facebook.com/swedishhousemafia/
Twitter: https://twitter.com/swedishousemfia
Instagram: https://www.instagram.com/swedishhousemafia/
SoundCloud: https://soundcloud.com/officialswedishhousemafia