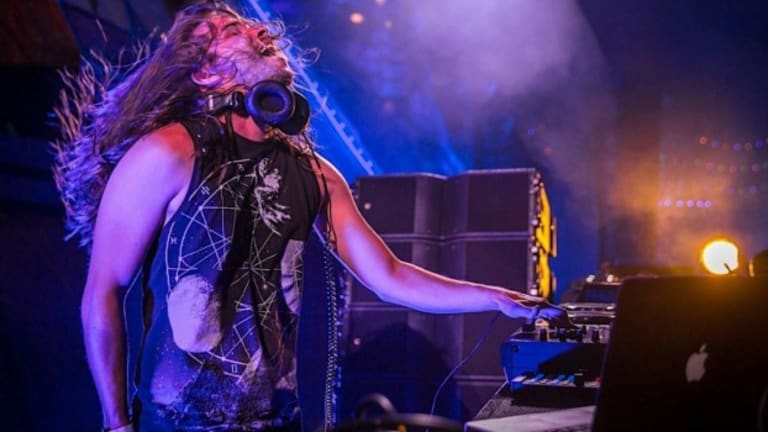 Seven Lions Remixes Above & Beyond's "Sahara Love"
Seven Lions delivers a unique spin on Above & Beyond's work once again.
Seven Lions has a history of putting his unique spin on Above & Beyond's work. Now, the melodic dubstep producer adds a remix of Above & Beyond's "Sahara Love" to his discography. 
While the original single by Above & Beyond maintained a strong pop electronic focus - with added emphasis on the vocals and songwriting by long-time collaborator Zoë Johnston - Seven Lions (real name Jeff Montalvo) opted for a different approach. The godfather of melodic dubstep crafted a remix made for electronic fans, bringing the attention back to the song's strong emotional progression while adding his signature melodic textures and densely layered synths into the mix. 
Montalvo and Above & Beyond have maintained a strong synergistic bond throughout the former artist's career. Montalvo's first remix of an Above & Beyond-produced track came with his remix of Oceanlab, an Above & Beyond side project. Since then, his relationship with the iconic trio has brought multiple remixes and Anjunabeats releases to fruition, including his 2017 single "Higher Love."
Despite the respective successes and changes over the years for both artists, this familiar partnership has continued to remain strong. For a cathartic dose of melodic future bass, stream Seven Lions' remix of "Sahara Love" here. 
FOLLOW SEVEN LIONS:
Facebook: facebook.com/SevenLions
Twitter: twitter.com/SevenLionsMusic
Instagram: instagram.com/sevenlionsmusic/
SoundCloud: soundcloud.com/seven-lions