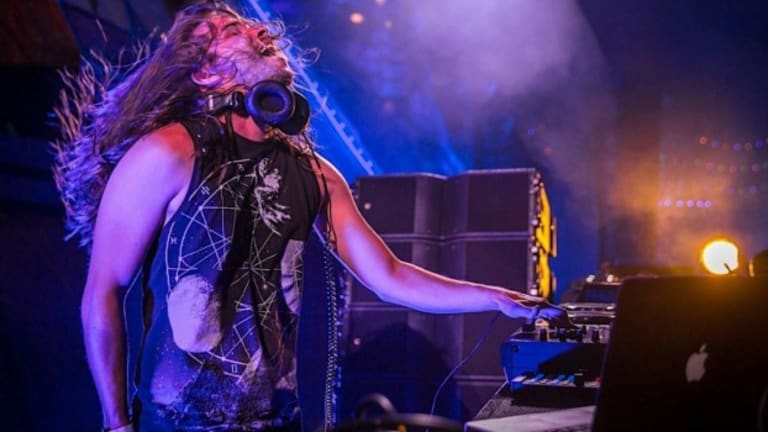 Seven Lions & Jason Ross Unleash Brand New Double Single "Ocean / The Sirens"
After announcing his new label Ophelia just last month, Seven Lions has teamed up with Jason Ross to release not just one, but a double single on the label!
It's been just over a month since one of our favorites, a total master of melodic dubstep and house, Seven Lions, announced his very label, Ophelia. In this short amount of time, he just unleashed another single upon us, and this one came in even harder with a double single! While both these tracks are nothing short of mesmerizing, Seven Lions teamed up with Trance producer Jason Ross on "Ocean" and "The Sirens". 
Ocean features the stunning vocals of Jonathan Mendelsohn, well known for his collaborations with Hardwell, Dash Berlin, Tritonal, to name a few. "The Sirens" is an instrumental rager which came as a surprise with this release!
Blending the signature Seven Lions melodic, bassy growl with the trancey euphoric builds and drops of Jason Ross, "Ocean" draws on catchy but heartbreaking vocals from Jonathan Mendelsohn. The euphoric track is complemented by lyrics that tell a sad story of heartbreak and being let down, going something like "So now I hide my heart, It's buried somewhere deep at the bottom of the ocean. 'Cause I've been torn apart, And what I thought was love nearly left me broken."
A hotly requested ID ever since the duo dropped it in their live streamed back-to-back set at The Gorge Amphitheater during ABGT 250 last September, "Ocean" provides a fitting follow-up to their first collaborative hit "Higher Love."
On the flip side, "The Sirens" came as a surprise and will have you all set to rage! Coming in the form of a four-minute aggressive and energetic psytrance marvel, the track showcases a lot of Jason Ross' production prowess and his trance influence, all while displaying the eclectic range of Seven Lions' diverse soundscape!
Seven Lions tour dates also include the exciting second chapter of Chronicles which is all set to take over the stunning venue at the Red Rocks Amphitheatre this October! Find out more about it here! 
SEVEN LIONS TOUR DATES
4/5 - The Marc - San Marcos, TX
4/7 - Rawhide Events Center - Phoenix, AZ
4/20 - Happy Clouds - Dallas, TX
5/12 - WaMu Theatre - Seattle, WA - Chronicles
5/20 - EDC Las Vegas - Las Vegas, NV
6/8 - Addams-Medill Park - Chicago, IL
9/21 - Imagine Music Festival - Atlanta, GA
10/11 - Red Rocks - Denver, CO - Chronicles Chapter 2