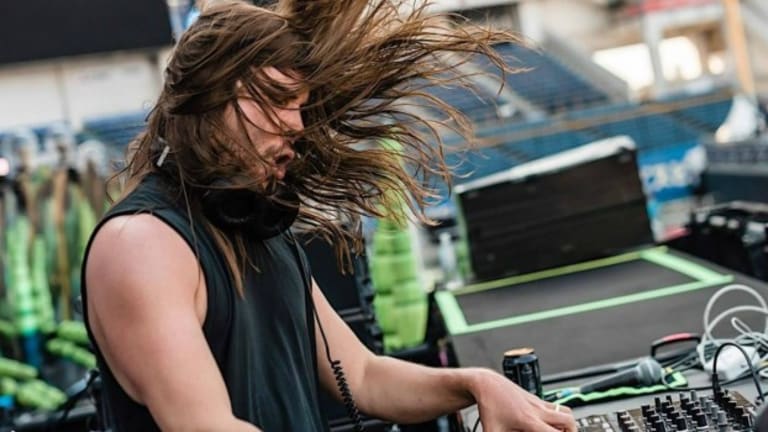 Seven Lions Teams Up with Wooli and Trivecta on "Island" ft. Nevve
Seven Lions joins Wooli and Trivecta for a melodic dubstep journey.
The godfather of melodic dubstep, Seven Lions, is back with a cathartic new release to kickstart the year. Joined by Wooli and Trivecta, the new single "Island" featuring Nevve shows Seven Lions (real name Jeff Montalvo) still has more in the tank following a productive year of touring and his late 2018 Start Again EP.
Montalvo's euphoric leads shine in full force as "Island" reaches a fever pitch. Just as the track braces for its second wind, however, Wooli and Trivecta are heard loud and clear with some heavy hitting bass of their own. The stark stylistic contrast is sure to keep listeners on their toes.
Trivecta and Wooli previously collaborated on the 2018 Monstercat release "Falling," and the two seem to be in sync once again on "Island." Since their previous collaboration, both producers have been expanding their growing audiences on the road while touring with bass music's heaviest hitters. Meanwhile, Nevve continues to parlay massive momentum into the new year after a breakout 2018. Having collaborated with many marquee producers including Boombox Cartel, UZ, and more, Nevve is poised for another meteoric year.
Stream or download Seven Lions, Wooli and Trivecta's "Island" featuring Nevve via Ophelia Records here.
FOLLOW Seven Lions:
Facebook: https://www.facebook.com/SevenLions
Twitter: https://twitter.com/SevenLionsMusic
Instagram: https://www.instagram.com/sevenlionsmusic/
SoundCloud: https://soundcloud.com/seven-lions
FOLLOW Wooli:
Facebook: https://www.facebook.com/woolimusic/
Twitter: https://twitter.com/woolimusic
Instagram: https://www.instagram.com/woolimusic
SoundCloud: https://soundcloud.com/woolimusic
FOLLOW Trivecta:
Facebook: https://www.facebook.com/trivectamusic
Twitter: https://twitter.com/trivectamusic
Instagram: https://www.instagram.com/trivectamusic
SoundCloud: https://soundcloud.com/trivectamusic
FOLLOW Nevve:
SoundCloud: https://soundcloud.com/nevvemusic