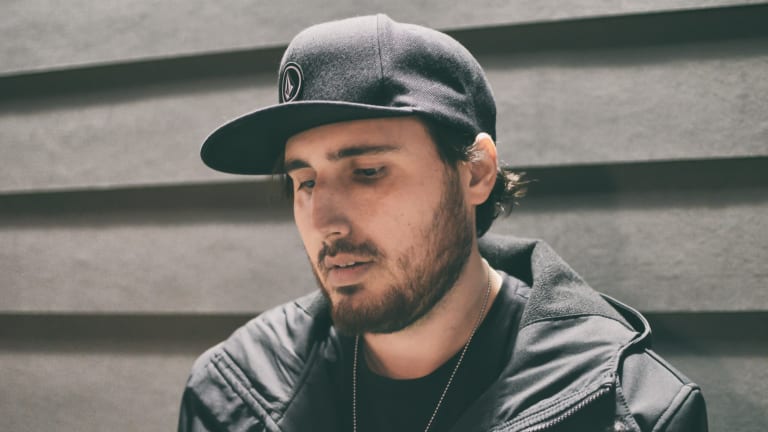 Shank Aaron Drops Heavy New Single, "The Terror"
Prepare yourself for a spooky dubstep banger.
Denver-based dubstep producer and DJ Shank Aaron has been quietly brewing up a loud storm over the summer. His last official release was a track called "Dubstep Forever" released via SubCarbon Records six months ago. Since then, however, the producer has been hard at work in the studio preparing a bag of bangers set for release soon. The first of those tracks, "The Terror," is finally here. 
"The Terror" is a brand-new heavy dubstep track, adding to an already impressive catalogue of hard-hitting tunes from Shank Aaron. This latest offering cinematically builds from a low-key and atmospherically spooky intro into a full-on belter. After a pitched-down vocal sample declares, "This is the terror," an onslaught of heavy, distorted bass wobbles screeches atop the punchy and powerful drums. 
The breakdowns of the track provide plenty of negative space before the full sonic assault begins. An eerie pad topped with a very wind-like white noise sound brings to mind a suspenseful scene straight out of a horror flick, before the actual terror is brought back into play. At the false drop, the powerful bass teases into a mini-buildup before bringing everything back into play.
Shank Aaron's latest release, "The Terror," is out now via his Forest Service imprint. It's the first of many more new tracks to come from the Denver dubstep producer, and can be found here. 
FOLLOW SHANK AARON:
Facebook: facebook.com/ShankAaronmusic
Twitter: twitter.com/ShankAaron
Instagram: instagram.com/shankaaron
SoundCloud: soundcloud.com/shankaaron