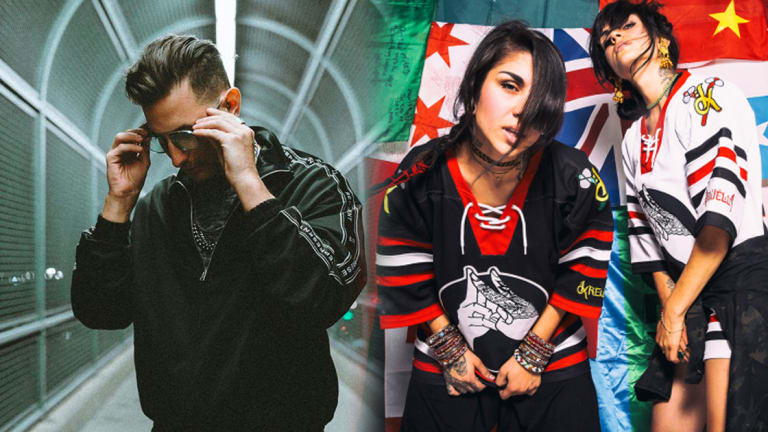 Shaun Frank & Krewella Team Up on "Gold Wings"
Fly away with Shaun Frank & Krewella's soaring new dance track!
Having toured with Krewella on their 2017 New World Tour, it's no surprise that Shaun Frank would team up with the sister duo on their latest collaboration on Ultra Music. "Gold Wings" combines everything that we love from both artists with Shaun Frank's production genius and Krewella's mesmerizing vocals. This combination with the song's empowering lyrics brings this strong positive energy that we've come to know in Krewella's most recent tracks like "Be There," "Team," "Alibi" and "Runaway."
On "Gold Wings" Krewella told Billboard:
"I remember referencing the way one of our old school songs 'Rise & Fall' made us feel; uplifted, emotional, dreamy, and inspired. We tapped into that mindset and went with this theme that we've been channeling a lot lately, about wanting to be strong for the people we love; reminding them to have faith and trust life's flow, and even in their darkest moments, we'll follow them." 
After hearing these positive lyrics, how could Shaun Frank resist making the message come to life with his impressive production skills? He's co-written songs with The Chainsmokers and his 2017 releases "No Future," "Addicted" and "Upsidedown" received such great reception. Even his newest catchy track "Tokyo Nights" with Digital Farm Animals and Dragonette has millions of plays on Spotify already. 
And when it comes to "Gold Wings" he definitely did wonders. Shaun Frank and Krewella's newest collaboration is the right amount of perfect from both artists, but hey, nothing less is expected from these superstar DJs. 
Follow Shaun Frank:
Follow Krewella: