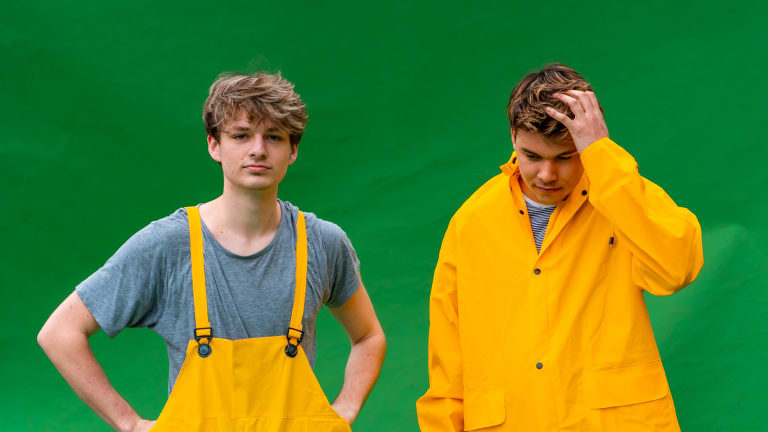 Ship Wrek Jack Up the "Energy" with Groovy, New Electro Pop Single on Parametric Records
Electronic duo Ship Wrek and Parametric Records come through with the perfect, dance floor-primed summer jam just in the nick of time.
If you aren't yet familiar with the rising electronic duo Ship Wrek (real names Collin Maguire and Tripp Churchill), it's about time you become acquainted with their work. Only working together as a duo for less than a year, Ship Wrek already have an impressive catalog of music released through major labels such as Warner Music Group, Atlantic Records and Capitol Records. They've also released on many of the dance music industry's most reputable record labels like NCS, Trap Nation, Lowly, and Spinnin' Records, as well as their very own GET WREKD RECORDS.
Across these top-tier releases, Ship Wrek have already amassed over 100 million streams worldwide and earned themselves the rare opportunity to craft an official remix for Rihanna's hit record "Desperado," which catapulted their career straight into a mainstream audience spotlight. In addition to their slew of high-performing releases, Ship Wrek have also received support from major headliners like The Chainsmokers, Diplo, R3HAB, Tiësto, and Skrillex. The latter artist even played his own edit of Ship Wrek's "Soul," as well as their remix of Dog Blood's "Turn Off The Lights," in his EDC 2019 set.
With the 2019 release of "Energy" on Atlantic-backed Parametric Records, Ship Wrek continue to build on their hard-earned reputation for weaving some of the grooviest electro pop records around. A lighthearted, smile-inducing atmosphere is accompanied by a playful vocal chop that sets a surprisingly calm and laid-back tone, a seeming contradiction of the title "Energy." Contrary or not, "Energy" is a feel-good tune that is perfectly suited for all your poolside events and beach-party adventures.
Speaking about "Energy," Ship Wrek said,
"Energy was one of those songs that really just wrote itself. When we were making the song, we wanted to make something that encompasses the feeling of good energy. The raw instruments and organic drums mixed with the vocal chop felt good to us and felt really fresh so we ran with that. The track makes us feel like we're at the beach with our friends on a warm summer day - and that's our favorite place to be."
Stream or Download "Energy" today, and stay tuned for more dance floor-ready weapons from Parametric Records.
FOLLOW SHIP WREK:
Facebook: facebook.com/ShipWrekDJ
Twitter: twitter.com/ShipWrekDJ
Instagram: instagram.com/shipwrekdj
SoundCloud: soundcloud.com/theshipwrek
FOLLOW PARAMETRIC RECORDS:
Facebook: facebook.com/ParametricRecs
Twitter: soundcloud.com/parametricrecs
Instagram: instagram.com/parametricrecs
SoundCloud: soundcloud.com/parametricrecs