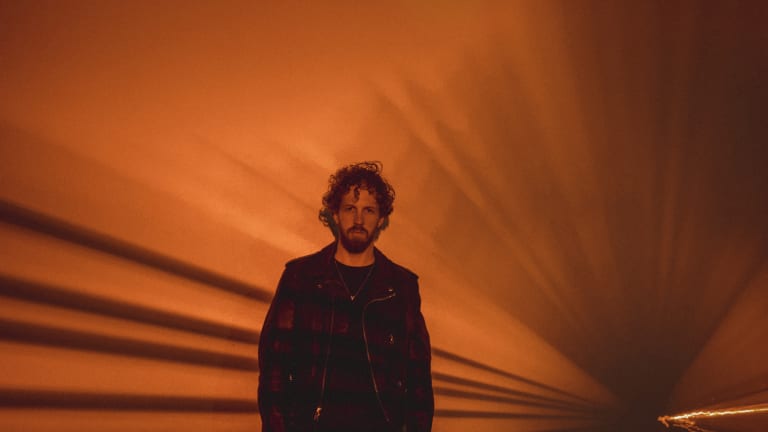 ShockOne Releases Second Studio Album, A Dark Machine
The Australian producer is back with bigger sounds than ever on Monstercat.
In June, veteran Australian musician and vocalist ShockOne made his Monstercat debut with a new single called "Run" featuring The Bloody Beetroots. That was the leadoff single from his long-anticipated second studio album, A Dark Machine, which is available now via the same label. 
Drawing influence from classic '80s films like Blade Runner and Beyond The Black Rainbow, ShockOne (real name Karl Thomas) created A Dark Machine not only as a tribute to that era and atmosphere, but as a companion piece. "I've always been influenced by that particular era of cinema," Thomas said. "It was almost like I was writing an album that could be a soundtrack to a film that exists in that world."
Incorporating the drum and bass elements for which Thomas is so well known, he brings many other styles into play including trap, dubstep, hip-hop, and even synthwave. These core components all fuse together to create the cinematic masterpiece that is A Dark Machine. Not only is the album an auditory feast, it contains quite a narrative as well.
Tracks like "Klaxon" and "Til Dawn" are shining examples of the fusion between the retrowave '80s sound and high-energy drum and bass. "Bleed Black" featuring Cruz Patterson and "Lost It" perfectly blend elements of trap and hip-hop with vintage synth work. 
The intro, "Awake," as well as interludes "Oberheim" and "The Night's Always Waiting" are the cinematic pathways that push the narrative forward while perfectly building tension into peak energy tracks like "Pray For Me" and "Run."
Diving deeper into what the story of A Dark Machine means to Thomas, the album is essentially about finding acceptance within one's own subconscious and facing internal strife. In his own words: 
"The whole notion of a dark machine is the personification of our own subconscious. The album is about navigating that internal neurotic conversation that everyone's having with themselves and how, sometimes, it can be quite a dark place to be in and navigate." 
ShockOne's second full-length album, A Dark Machine, is available now via Monstercat and can be found here. 
FOLLOW SHOCKONE:
Facebook: facebook.com/shockonemusic
Twitter: twitter.com/therealshockone
Instagram: instagram.com/therealshockone
SoundCloud: soundcloud.com/shockone