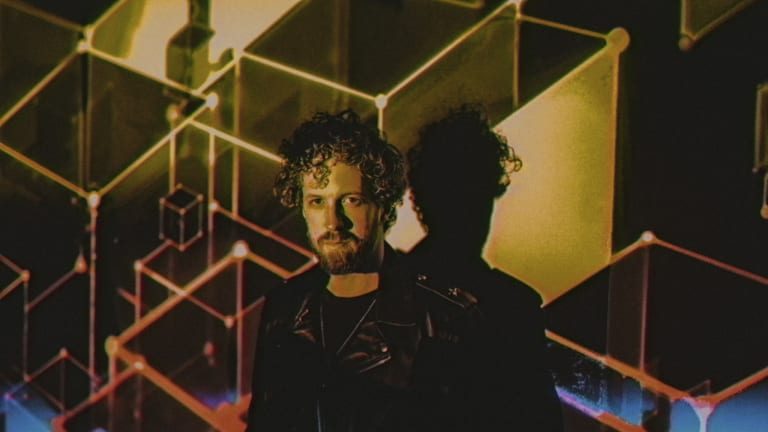 ShockOne Makes His Monstercat Debut with The Bloody Beetroots Collab
The Australian producer is back in a big way with "Run," and a new album out on the horizon.
Veteran producer ShockOne (real name Karl Thomas) is no stranger to heavy hitting bass lines and intricate production detail. His impressive body of work spans drum and bass, dubstep, breaks, and just about every bass music subgenre imaginable. Now, ShockOne has made his debut on titanic bass label Monstercat. 
Teaming up with legendary act The Bloody Beetroots, ShockOne has released his first single on Monstercat, entitled "Run." It's a massive, electro-tinged track with a wild bass line heavily influenced by a hard rock sound, which is precisely what you'd expect from anything Beetroots. The vocals and samples provide an unparalleled energy within the track, building into an almost cinematic crescendo before the gigantic drop hits.
"Run" is the first single on Monstercat for ShockOne, and is the lead single ahead of an exciting and much anticipated new album from the talented producer. This album, entitled A Dark Machine, will be the first since his 2013 release, Universus, which garnered much critical acclaim. 
The new single is the perfect way for ShockOne to join the Monstercat family. "I couldn't be happier to join the Monstercat roster," says Thomas. "It's a brand known for pushing boundaries and a label releasing some of the most forward-thinking releases for my genre of music. It really is the perfect home for A Dark Machine and I'm excited to have them work this record to every corner of the world alongside my long term home label Warner Music."
"Run" is out now and can be found here.
FOLLOW SHOCKONE:
Facebook: facebook.com/shockonemusic
Twitter: twitter.com/therealshockone
Instagram: instagram.com/therealshockone
SoundCloud: soundcloud.com/shockone
FOLLOW THE BLOODY BEETROOTS:
Facebook: facebook.com/thebloodybeetroots
Twitter: twitter.com/BloodyBeetroots
Instagram: instagram.com/thebloodybeetrootsofficial
SoundCloud: soundcloud.com/thebloodybeetroots
FOLLOW MONSTERCAT:
Facebook: facebook.com/monstercat
Twitter: twitter.com/monstercat
Instagram: instagram.com/monstercat
SoundCloud: soundcloud.com/monstercat