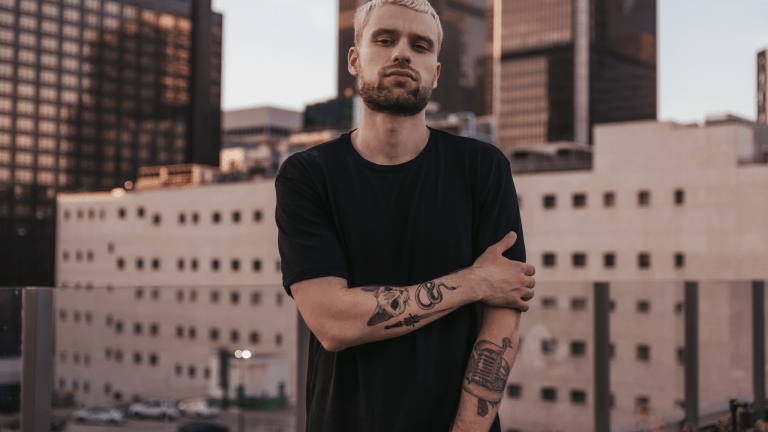 Sikdope Drops Supercharged Single, "Follow"
A staple Sikdope instrumental has now come into fruition with added hypnotizing vocals.
Coming on the heels of massive collaborative tracks with Tiësto and Lil Debbie, Polish producer Sikdope (real name Dawid Kabaciński) continues to dominate the festival circuit worldwide with the release of his new bassline house track, "Follow."
Known for his standout ability to get a crowd moving, Sikdope has been providing the electronic scene with a steady stream of festival anthems all summer. Collaborative singles "My Whistle" with Tiësto as well as "Party" with Lil Debbie have solidified Sikdope's spot on club and dance floor playlists globally. The newest addition to his catalogue, "Follow" is no exception. 
Fans of the eclectic beatmaker will already recognize the instrumental as it's been a staple in his live sets for some time. It wasn't until he found the addictive vocals that the track came to fruition and was finalized. Leading up to "Follow," Sikdope created even more anticipation for the track by including a remix competition and art content. The winners of both contests are set to receive signed merch and free show tickets. 
Accompanying the single comes a guest mix for 1001 Tracklists set to release on September 26th. The track was also released with an official lyric video on YouTube.
Stream or download Sikdope's new single, "Follow." 
FOLLOW SIKDOPE:
Facebook: facebook.com/Sikdope
Instagram: instagram.com/sikdope
Twitter: twitter.com/Sikdope
Soundcloud: soundcloud.com/sikdope