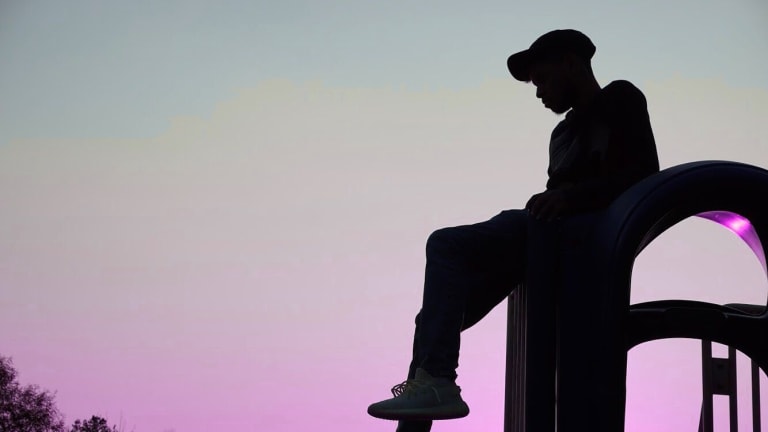 Silent Child Self-Defines in New Single, "I'll Be There For You"
"I'm putting my feelings on the table for everyone to see."
Known for bringing the freshest finds in the electronic scene to the spotlight, YouTube channel turned record label CloudKid have delivered their latest rising talent, Silent Child, with his emotive single, "I'll Be There For You."
Tapping into a deeply passionate and raw writing style, "I'll Be There For You" features simple yet admirably powerful lyrics. Just as effective as songs with verses rooted in love, the track loops a haunting yet undeniably catchy riff. The beat's rougher, bassy exterior juxtaposes the emotionally charged toplines, making for a track sure to resonate with any young lover out there. 
"This song comes from heavy emotions," he explained. "I really want people to get it, relate, and know that I'm putting my feelings on the table for everyone to see."
With a handful of releases in 2019 thus far, Silent Child has been self-defining his style by breaking the mold of conventional electronic pop sounds. The track's beat features a heavier, distorted bass line rather than the traditionally bright, whimsical synths normally featured throughout the genre. The syncopated drum pattern gives it a unique flair and indisputable groove.
In regards to the name of the track and the impassioned lyrics, Silent Child said his girlfriend was his main inspiration. "My life was pretty broken before her," he said. "Growing up, I had a few friends and my relationships weren't what I wanted or needed. Not with her though." 
He went on to explain, "It was hard for me to go through life thinking I would never find love, but then I ended up with the perfect 1 in 7 billion match."
"I'll Be There For You" comes as Silent Child's third official release of 2019 and his first all-original track of the year thus far. "After almost 4 years, I finally feel like I'm moving," he said in regards to releasing on the prestigious record label. "If there is one thing I want my music to do for people listening, it's inspire and give out the message that we're all going through the worst and best parts of life. Someday, everything will be ok."
Stream or download Silent Child's "I'll Be There For You," out now via CloudKid.
FOLLOW SILENT CHILD:
Twitter: twitter.com/ThatQuietKidd
Instagram: instagram.com/silentchildofficial
SoundCloud: soundcloud.com/thatonequietkid
FOLLOW CLOUDKID:
Facebook: facebook.com/cldkid
Twitter: twitter.com/cloudkidmusic
Instagram: instagram.com/cloudkid
SoundCloud: soundcloud.com/cloudkid