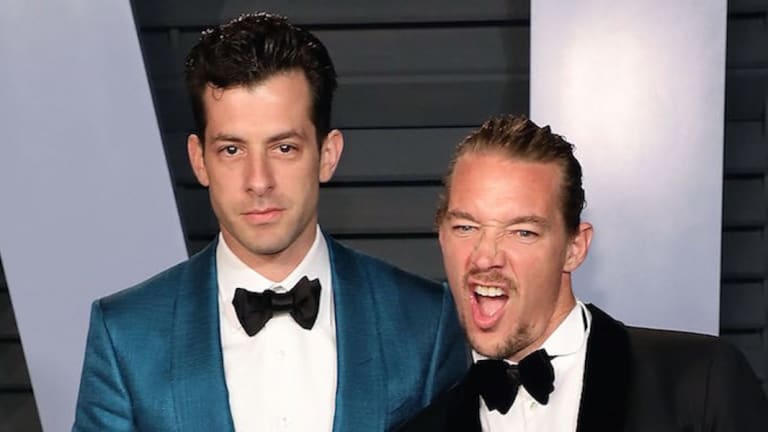 Silk City Brings on Mapei for Their Latest Summer Jam "Feel About You" [Listen]
After their recent live debut at The Governors Ball, Diplo and Mark Ronson's collaborative project Silk City just released their second single featuring surreal vocals from Mapei.
Diplo, Major Lazer, Jack Ü, LSD, and now Silk City - Any guesses on the common element amongst each of these collaborative supergroups? well, you guessed it right, Thomas Wesley Pentz, a.k.a. Diplo! One of his most recent collaborations in the news since early this year has been Silk City, the collaborative project between Diplo and Mark Ronson, aptly named after the Philadelphia club where they first DJ'd together all of about two decades ago! 
Longtime friends, the project is the two multi-platinum, Grammy-winning producers' first official collaboration. Kicking things off with an announcement early this year where Diplo had said, "Silk City is an homage to some of the greatest dance music cities Chicago, London, Paris, Detroit." He also said it felt great to get back together and make music after so long. Their debut single "Only Can Get Better" released in May this year and featured vocals by Australian native Daniel Merriweather. Bringing back all the house feels with this release, the duo furthered that sound with a 90's vibe and disco sounds during their debut Governors Ball performance. 
Teaming up with American-Swedish singer and songwriter Mapei on their second release, Diplo and Ronson are taking things a notch down with "Feel About You."  This tropical summer jam has all the makings of tearing up the radio stations through the season. The synth grooves and the melodic 90's soundscape of the track sets it apart from the more house heavy sound on their first release, but at the same time makes it blend just as well. 
The duo will be making their UK debut at Bestival on August 3rd and performing again in the US at the Treasure Island Music Festival in Oakland, California on Saturday October 13th.