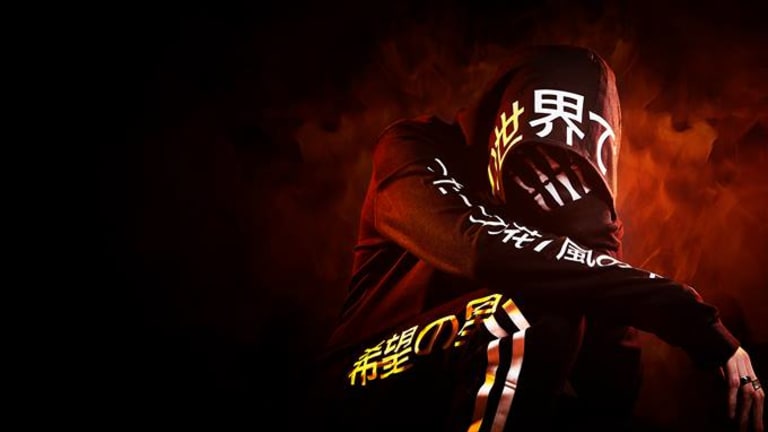 How SKAN Transformed Massive Digital Reach into Loyal Listeners
SKAN's new single with Highdiwaan is out now.
Despite his shadowy mystique and low personal profile, fans of trap and bass music are having no trouble discovering French producer SKAN. His brand-new single "SADAWEYA," out today, marks his first release since his Energy EP back in early March. With no summer releases, it may have seemed like a quiet past few months for SKAN - but the numbers tell a different story. 
At the time of writing, SKAN boasts a formidable 600k monthly listeners on Spotify alone. While that in itself is impressive, his audience has also been in feverish growth mode. SKAN's monthly listeners climbed 10% month over month throughout this summer and fall despite him not releasing any new music in that time. He also has not relied on major labels or high profile collaborations to push his brand. It almost seems too good to be true. Needless to say, however, there's a method to his madness.
Before SKAN's burgeoning listener base found him, he introduced YouTube music channels and tastemakers to his high-energy sound. Plenty of them bit. Since then, he's continued to remain a mainstay on channels such as Trap City, Tribal Trap, Magic Music, xKito Music, and many more. These channels have grown in their own right as well, and simultaneously have pushed SKAN's music to their flourishing subscriber bases, effectively boosting his reach and casting a wide net to millions of potential new fans.
Intrigued by his sound, listeners from YouTube are rapidly making their way over to SKAN's Spotify profile, following him, and engaging with his catalogue on a monthly basis. On his popular songs tab, nine of his top ten tracks are into the millions of plays. Such depth is undoubtedly a testament to the power of streaming and the growing ability of independent channels and labels to break new artists.
SKAN's new release "SADAWEYA" sees the faceless producer collaborating with vocalist Highdiwaan while combining Caribbean vocal elements with heavy hitting 808s and soaring synths. The release marks the start of a new EP in conjunction with the aforementioned Tribal Trap, who also function as a record label. 
Discover the rapidly rising artist SKAN and listen today to his new release "SADAWEYA." Stay tuned for more to come from his forthcoming EP. 
Follow SKAN:
Facebook: www.facebook.com/skanofficial
Twitter: https://twitter.com/SKAN_OFFICIAL
Instagram: www.instagram.com/skan.official
SoundCloud: https://soundcloud.com/skan_music