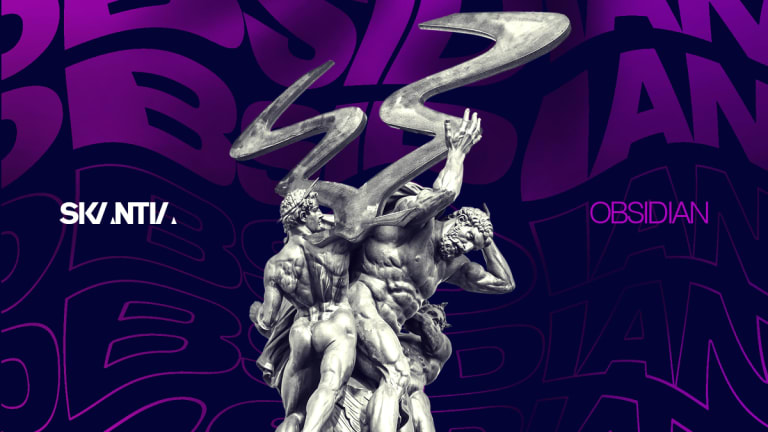 Skantia Drops Drum and Bass Single "Obsidian"
The 22-year-old drum and bass producer released the single via RAM Records.
Back in May, Newcastle-based drum & bass producer Skantia put out a wild single called "Cluster" on Andy C's world-renowned RAM Records imprint. Now, the 22-year-old is back with his next RAM release, "Obsidian," and it's a treat. 
Released August 9th, "Obsidian" marks Skantia's second RAM Records release in a massive way. The new track is chock full of energy from start to finish. A pitched-up vocal sample provides the basis of the buildups and main section, but at the drop, it's all about the unruly, wobbling bass. Unpredictable and powerful, the bass line drives the track forward while the drum breaks keep the ball rolling. 
The main section relents for a moment, bringing things back into an atmospheric breakdown and repeating the vocal sample-driven buildup until the second drop hits - but not when you'd expect. A clever and drum-driven buildup is also present within each main section, giving "Obsidian" even more of a sonic punch. 
Skantia's latest is a tremendous follow-up to "Cluster," cementing his releases on RAM as some of the most exciting in recent memory. "Obsidian" has all the tools needed to ignite a dance floor, providing a peak time energy that will surely be a big hit in DJ sets to come throughout the rest of the year and beyond. 
"Obsidian" is out now and can be found here. 
FOLLOW SKANTIA:
Facebook: facebook.com/skantiadnb
Twitter: twitter.com/skantiauk
Instagram: instagram.com/skantiauk
SoundCloud: soundcloud.com/skantia