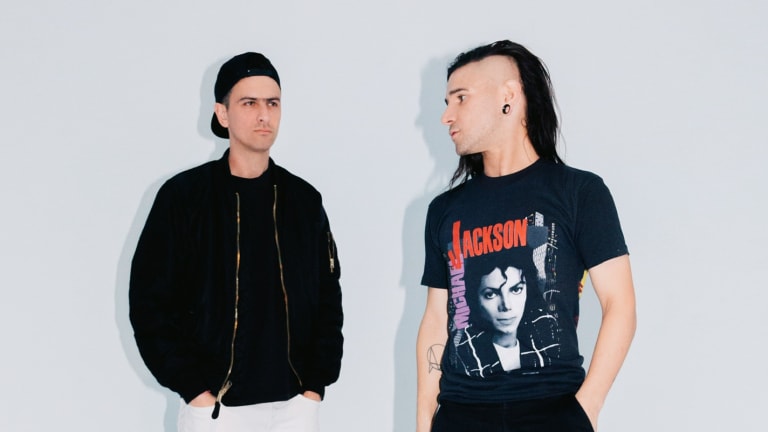 Skrillex Reveals Title and Tracklist of He and Boys Noize's New Dog Blood EP
Turn Off The Lights EP will include collaborations with Josh Pan, X&G and Otira.
With the highly anticipated release of Skrillex and Boys Noize's new EP under their Dog Blood project only two days away, the former artist has shared details of the endeavor. The four-track effort is titled Turn Off The Lights EP, and two of its songs are collaborations with other artists.
Those who listened to the Dog Blood's CLAP BACK VOL 1 minimix ought to recognize "Break Law," and the duo had shared the EP's title track all the way back in March. The other two songs are "4 Mind," a collaboration with Josh Pan and X&G, and "Kokoe," on which Otira teamed up with the duo.
Dog Blood formed in 2012, striking a happy medium between Skrillex and Boys Noize's inventive styles of bass music and techno, respectively. Prior to "Turn Off The Lights," they had not released music together in six years.
The Turn Off The Lights EP by Dog Blood will arrive in full on Friday, May 31st.
FOLLOW SKRILLEX:
Facebook: facebook.com/skrillex
Twitter: twitter.com/Skrillex
Instagram: instagram.com/skrillex
SoundCloud: soundcloud.com/skrillex
FOLLOW BOYS NOIZE:
Facebook: facebook.com/boysnoize/
Twitter: twitter.com/boysnoize
Instagram: instagram.com/boysnoize/
SoundCloud: soundcloud.com/boysnoize