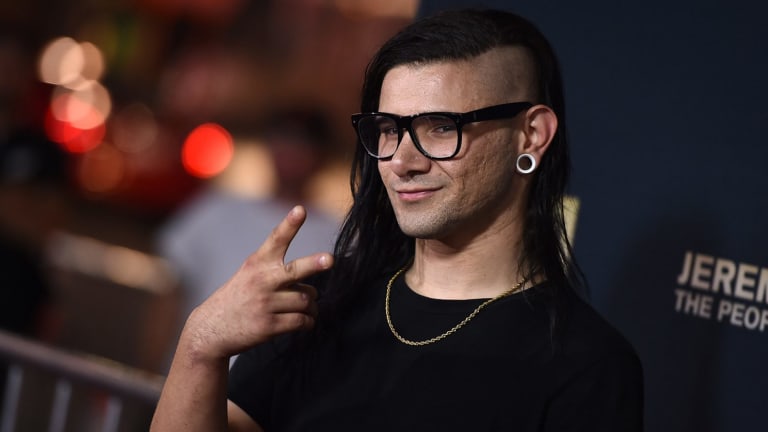 Skrillex and Hikaru Utada's Kingdom Hearts III Theme Song Revealed in New Trailer
Big game, big theme song!
In the latest trailer for the upcoming video game Kingdom Hearts III, the English Version of  Skrillex and Hikaru Utada's highly anticipated theme song was finally revealed. 
In the trailer, a one-minute snippet of the track is played over footage from the game. Titled "Face My Fears," this track sees eight-time Grammy Award winner Skrillex (real name Sonny Moore) layer his signature future bass sound over vocals from one of Japan's all-time-top-selling artists. 
Fans have been waiting eleven years for the next core installment in the Kingdom Hearts series. The critically acclaimed series is a fan favorite in both Japan and the United States. 
Alongside "Face My Fears," The Japan Times' most influential artist of the decade, Utada, has wrote three other theme songs for the Kingdom Hearts series. Originally, Moore asked if he could remix Utada's song "Don't Think Twice," but that idea evolved into "Face My Fears."
The full version of "Face My Fears" will release on January 18 2019 in the form of a Single CD. Kingdom Hearts III will launch worldwide January 29, 2019 on Playstation 4 and Xbox One. 
FOLLOW SKRILLEX:
Facebook: https://www.facebook.com/skrillex
Twitter: https://twitter.com/Skrillex
Instagram: https://www.instagram.com/skrillex
SoundCloud: https://soundcloud.com/skrillex
FOLLOW HIKARU UTADA:
Website: http://www.utadahikaru.jp/en/news/
Twitter: https://twitter.com/utadahikaru
Instagram: https://www.instagram.com/kuma_power/