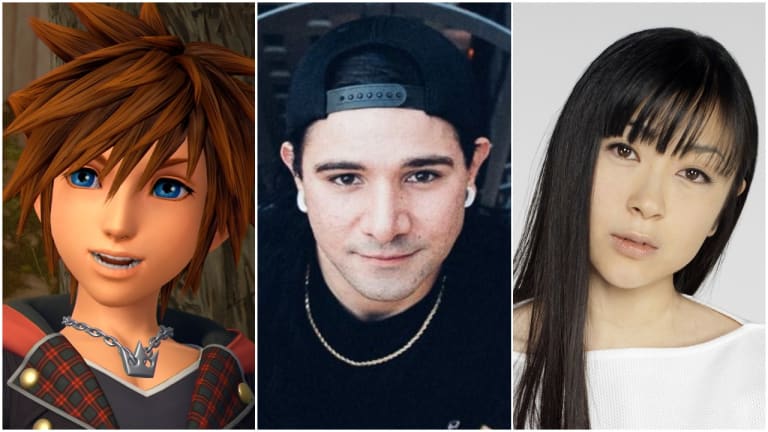 Skrillex's Kingdom Hearts III Theme to Receive Orchestral Rendition
Kaleidoscope Orchestra is working their magic on another Skrillex release this week.
Kaleidoscope Orchestra has announced they will release their version of Skrillex, Poo Bear, and Hikaru Utada's "Face My Fears" this week. The group have converted numerous dance music hits into symphonic arrangements, and the Manchester-based orchestra is continuing the trend with "Face My Fears," known popularly as the opening theme for Kingdom Hearts III.
Steve Pycroft is the co-founder and musical director for the Kaleidoscope Orchestra. The group describes itself as a "break away orchestra fit for 21st century audiences" and has found a niche at the crossover between EDM and orchestral music. They have transformed songs by Major Lazer, Flux Pavillion and more. In 2018, they performed a tribute to Avicii live at Creamfields.
In a video from the orchestra's YouTube channel, Pycroft describes meeting Skrillex (real name Sonny Moore) in 2011, who encouraged him to pursue the Kaleidoscope Orchestra project. Shortly thereafter, the group released an orchestral suite of Moore's biggest hits at the time.
Given the backstory, it's no surprise the group is taking to Moore's work again with the release of "Face My Fears." Check out Kaleidoscope Orchestra's teaser below and stay tuned for the full release in the coming days. 
FOLLOW KALEIDOSCOPE ORCHESTRA:
Facebook: facebook.com/kaleidoscopeorchestra
Twitter: twitter.com/kaleidoscopeorc
Instagram: instagram.com/kaleidoscopeorchestra
Soundcloud: soundcloud.com/kaleidoscope-orchestra
FOLLOW SKRILLEX:
Facebook: www.facebook.com/skrillex
Twitter: twitter.com/Skrillex
Instagram: instagram.com/skrillex
SoundCloud: soundcloud.com/skrillex