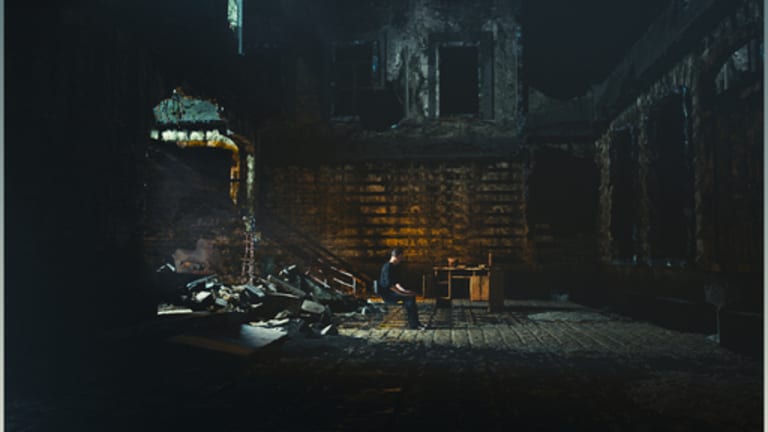 SLANDER & Dylan Matthew Reunite On "Hate Being Alone" Via Monstercat
SLANDER also unveiled their three-track "Headbangers Ball" EP.
Beloved duo SLANDER (real names Derek Andersen and Scott Land) are back with a new Dylan Matthew collaboration titled "Hate Being Alone." The three last linked up on "First Time" featuring Seven Lions and "Without You" featuring Kayzo. Alongside the release, the duo is unveiling their three-track Headbangers Ball EP comprising the previously released "Running to You" with Spag Heddy and "You Don't Even Know Me" with Riot.

SLANDER have perfected the ability to take the listener on a journey from emotional prose to heavy, in-your-face dubstep. The track opens with melodic trap hats before Matthew's melismatic, sad pop vocal leads into a pounding drop. Andersen and Land deliver with bass growls and sharp sounding synths and the duality between the verses keep the listener on their toes wanting more.
The L.A.-based producers are known for their massive collaboration with NGHTMRE, "Gud Vibrations" - a name that the producers have also used for their recently launched record label. Andersen and Land are in the midst of headlining their "The Headbangers Ball" North American tour, hitting major cities like Las Vegas, Washington D.C., Miami, Houston, and Chicago in addition to taking over festivals like Ultra Mexico and Holy Ship!. They recently also announced two shows at Los Angeles' legendary Hollywood Palladium which will take place on January 11th and 12th.
Matthew is a full-time producer, engineer, and singer/songwriter, in the R&B/Soul genre, from Southern California. Over the past two years, he has released eight singles and a second EP, titled Nocturnal Mind and has worked with artists such as Diplo, DJ Gammer, Kayzo, Prismo, and has opened for Olivia Holt, Lee DeWyze, and Aaron Gillespie.
Slander and Dylan Matthew's "Hate Being Alone" is out now via Monstercat. Stream or download it across platforms here, and stream the full album via Spotify below.
FOLLOW SLANDER:
Facebook: https://www.facebook.com/slanderofficial/
Twitter: https://twitter.com/slanderofficial
Instagram: https://www.instagram.com/slanderofficial/
SoundCloud: https://soundcloud.com/slanderofficial
FOLLOW DYLAN MATTHEW:
Facebook: https://www.facebook.com/itsdylanmatthew
Twitter: https://twitter.com/itsdylanmatthew
Instagram: https://www.instagram.com/itsdylanmatthew/
SoundCloud: https://soundcloud.com/itsdylanmatthew