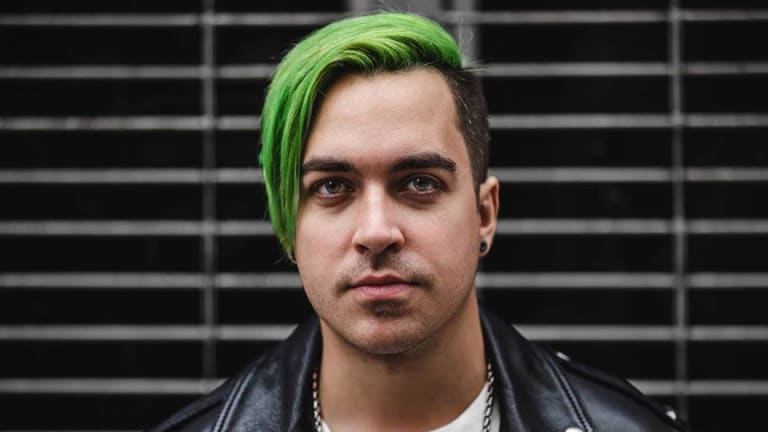 Slimez is Out to Break Your Neck with New EP, Spine Snappa
Slimez' gritty, four-track debut EP is available now.
Green-haired Los Angeles producer Slimez (real name Cameron Kush) has undoubtedly been cementing himself as a force to be reckoned with in the bass music scene. Crushing shows with the likes of PhaseOne, G-Rex, Trampa, and more, Slimez is poised to become one of the next biggest stars of dubstep. Now, he's released his debut EP, Spine Snappa.
The leadoff single "Spine Snappa" features Atarii's verses leading into an intense and gritty dubstep drop which has been setting the room off in recent DJ sets. On a collaboration with rising star Cherney called "Silence," the energy is amped up even higher with choppy metallic bass sounds and classic arcade game bits sprinkled in. 
Third up is the aptly titled "Green Hair," which employs a semi-trappy intro before leading into a monstrous main section after the drop. Dubstep mainstay p0gman is featured on the closing track, "Head Stompa," which does just that with relentlessly heavy bass sounds. 
The Spine Snappa EP follows up impressive singles like "War" and "APEX," showcasing Slimez' talent and skill as a producer, and providing huge collaborations that flex those skills even further. Slimez' upcoming tour dates include GRiMEFEST in Dallas with G-REX and Phiso, and the Wyld Paint Party in Vegas.
Spine Snappa is available now across all major platforms and can be found here.
FOLLOW SLIMEZ:
Facebook: facebook.com/slimezmusic
Twitter: twitter.com/OfficialSLIMEZ
Instagram: instagram.com/slimezmusic
SoundCloud: soundcloud.com/slimezmusic