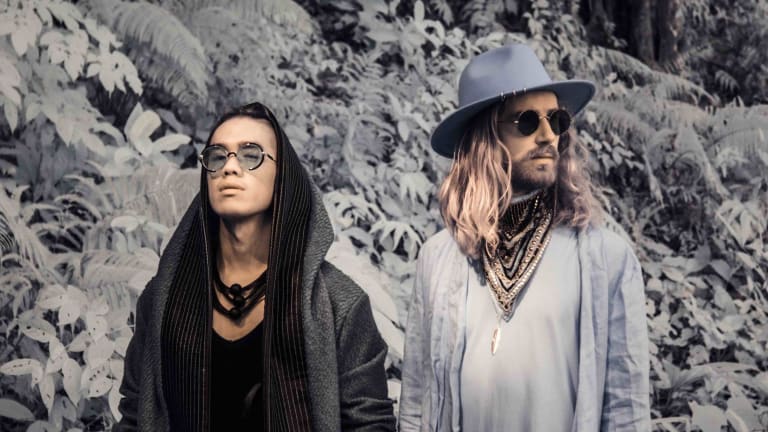 SLUMBERJACK Release Impactful 5-Track EP with SARAWAK
The duo debuts on Monstercat with their strongest EP to date.
SLUMBERJACK are starting 2018 on a high note, giving fans their latest five-track EP SARAWAK via Monstercat. Having released their Fracture EP mid 2017, the Australian duo (consisting of Morgan Then and Fletcher Ehlers) has been fairly silent in terms of new music in 2018, releasing less than a handful of tracks, including collaborations with What So Not and Ekali. 
Fresh off a busy touring schedule, and with an Australian headlining tour coming in March, SARAWAK EP is definitely going to create massive momentum for the act. 
SARAWAK consists of five expertly-produced tracks, featuring previously released, rock-infused "Daggers" with Machine Age, and "Solid" with Troyboi. "Athens" starts with a minimal first drop, driven by sharp synths before switching to a future bass explosion towards the end. "Hide And Seek" is the most radio-friendly track on the EP, featuring vocal work by Claire Ridgely over intricate production. The eclectic "Closure" with Ekali serves as the outro to the tracklist, a highly-anticipated cut that marks their second collaboration after heavy "Helios" off Ekali's debut EP. 
SLUMBERJACK have been one of the most exciting names in bass music in recent years. Their unique way of bringing together trap, future bass and atmospheric elements into their productions has earned them numerous festival appearances and tours, as well as high-profile collaborations with the likes of Alison Wonderland and QUIX. 
Stream or download SARAWAK via Monstercat across platforms here.
Follow Slumberjack: 
Facebook: facebook.com/slumberjack/
Instagram: instagram.com/slumberjackmusic
Twitter: twitter.com/SLUMBERJACK
Soundcloud: soundcloud.com/slumberjack