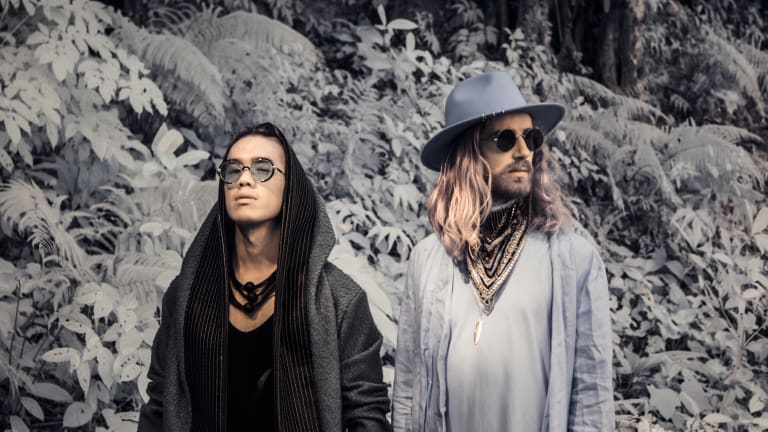 SLUMBERJACK & TroyBoi Unite on "Solid" via Monstercat
SLUMBERJACK's SARAWAK EP was conceived and produced during a difficult time.
SLUMBERJACK have united with TroyBoi on "Solid," the second track from their forthcoming EP, SARAWAK.  
"Solid" all began when SLUMBERJACK were on tour with TroyBoi. The end product is a scorching hot instrumental trap track with volatile drops, springy beats, and unnerving anticipation into the varying sections throughout the track. 
In a joint statement, SLUMBERJACK has said:
"We're going back to our SLUMBERJACK roots for 'Solid.' We really took this track on a trip around the world, starting in the USA on the cramped conditions of the tour bus and finishing it in Chine. Working with TroyBoi reminded us of the fun and keeping it simple and bouncy."
An extensive touring schedule urged SLUMBERJACK members Morgan Then and Fletcher Ehlers to seek a mental break. To regather themselves and rekindle the imagination and creativity, they headed to Then's homeland of Sarawak in Borneo, Malaysia. 
An uneasy opening begins "Solid" with an old-school vibe. The track moves around the frequency spectrum with brawny 808 drums, an elongated synth melody, and heavy trap percussion. In addition to the dense percussive elements and basses, "Solid" sprinkles in a myriad of distinct effects to further solidify this already massive track. 
Stream or download "Solid" by SLUMBERJACK and TroyBoi across platforms here.
Follow SLUMBERJACK: 
Facebook: https://www.facebook.com/slumberjack/
Twitter: https://twitter.com/SLUMBERJACK
Instagram: https://www.instagram.com/slumberjackmusic/
SoundCloud: https://soundcloud.com/slumberjack
Follow TroyBoi:
Facebook: https://www.facebook.com/troyboimusic
Twitter: https://twitter.com/troyboimusic
Instagram: https://www.instagram.com/troyboi_music/
SoundCloud: https://soundcloud.com/troyboi