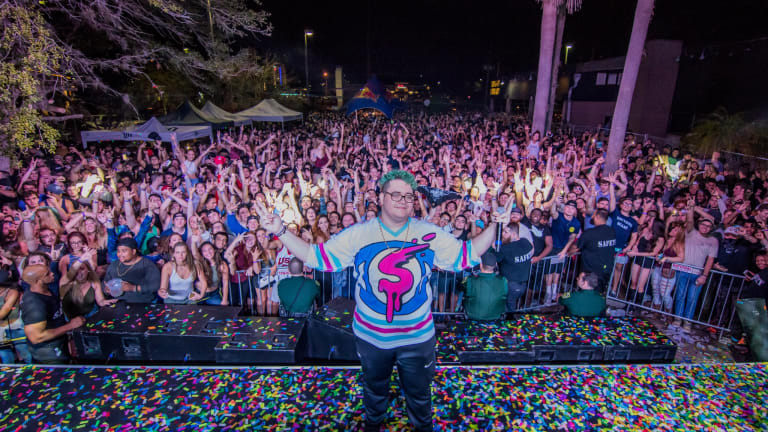 Slushii Shares Melodic Dubstep Singles "Dreaming of You" and "Far Away"
The music video for Slushii's latest singles looks like a classic game adventure.
Slushii has released two feels-heavy singles by way of Monstercat, both of which are synced up to a single music video. "Dreaming of You" and "Far Away" both encapsulate a style of melodic dubstep that fits well alongside the label's other releases - and the visual accompaniment will reignite to your earliest gaming memories.
In the first half of the video, "Dreaming of You" plays out while the viewer is introduced to a polygonal fantasy world. At the end of an engaging boss fight, the hero is taken captive only to be rescued following a transition into "Far Away."
Slushii (real name Julian Scanlan) demonstrated the versatility of his sound with last year's DREAM, an ambient/R&B album that marked a departure from his festival-friendly signature sound. Not long ago he announced that DREAM II in the works. As evidenced by his most recent releases, however, he hasn't abandoned the high-energy style for which he became a household name among EDM fans.
Stream or download "Dreaming of You" here and "Far Away" here, both courtesy of Monstercat.
FOLLOW SLUSHII:
Facebook: facebook.com/SlushiiMusic
Twitter: twitter.com/SlushiiMusic
Instagram: instagram.com/slushiimusic
SoundCloud: soundcloud.com/slushiimusic