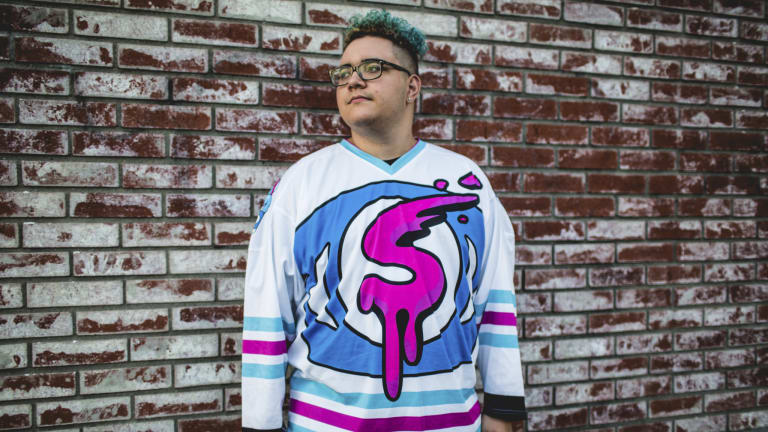 Slushii Releases Relentless 7-track Dubstep EP, 'Find Your Wings'
'Find Your Wings' with Slushii's latest EP.
Slushii, the colorful, vibrant, and quickly risen dubstep bass master has retired the "freshmen" name within the electronic dance music scene. The Los Angeles-based producer's Find Your Wings EP comes shortly after his epic Ultra Music Festival set. He tested a few of the tracks out, and fans approved it as headbanging material. 
Earlier this month, he released the lead single "Where I'm At" to further build the anticipation.
This album takes a dive at a few of dubstep music's roots and his inspirations. As Find Your Wings begins its initial ascent, the bass floods the system with tracks like "No More," "Fired Up," and "Bow Down," with "Fired Up" being an electro house track filled with infectious, grimy synths. There's a track, styling, and bass genre on the EP for all bass heads. Find Your Wings descends with "Level Up," "Where I'm At," "Bounce," and "Find Your Wings."
Additionally, Slushii will be heading on his There x2 Tour around North America this spring to help fans find their wings. The tour will kick off in Washington, D.C. at the Echostage on April 21. 
There x2 Tour dates: 
4/21 – Washington, D.C. – Echostage
4/25 – Oklahoma City, OK – Farmers Market
4/26 – Albuquerque, NM – Sunshine Theater
4/27 – Austin, TX – Emo's
4/28 – Los Angeles, CA – Palladium
5/4 – Vancouver, BC – Commodore
5/5 – Seattle, WA – Showbox
5/10- Albany, NY – Upstate Concert Hall
5/11 – Boston, MA – Royale
5/12 – New York, NY – Playstation Theater
5/23 – Nashville, TN – Limelight
5/24 – Raleigh, NC – Lincoln Theater
5/25 – Dallas, TX – Stereo Live
5/26 – Houston, TX – Stereo Live
6/7 – Lincoln, NE – Bourbon Theater
6/8 – Toronto, ON – Uniun
You can purchase tickets for There x2 Tour here. Purchase and stream the Find Your Wings EP here.