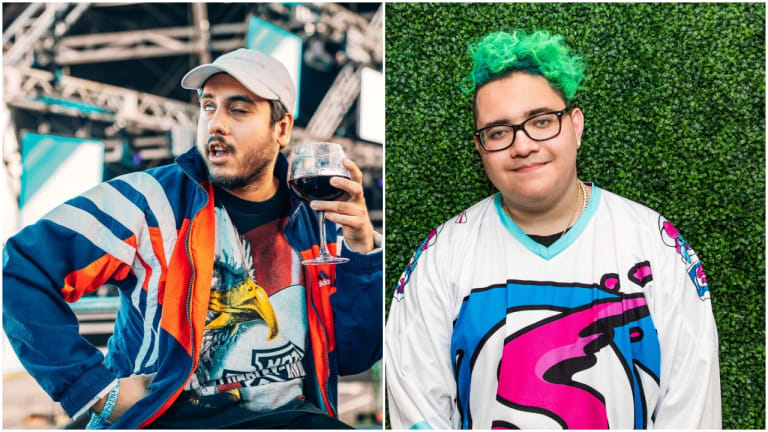 Slushii and Ookay Drop "Sandcastles" to Close Out the EDM Decade
What better way to close out the EDM decade than with a collaboration between Ookay and Slushii?
Artists from across the EDM spectrum are releasing music left and right to cap off the EDM decade. Among them are Ookay and Slushii. The two Los Angeles producers have teamed up on a single titled "Sandcastles" encapsulating the melodic approach to bass music that they share in common.
Softer sonic elements like piano keys and vocal chops precede the heavier parts of "Sandcastles." Even in the context of both artists' more melodic discography, however, the track stands out as a more contemplative entry.
After years of releasing music a bit heavier than "Sandcastles," Slushii (real name Julian Scanlan) recently announced an alias called sapientdream for his more ambient-leaning offerings. His late 2018 album DREAM now falls under the new project - as does a newly released follow up titled DREAM II.
Scanlan will perform next at Lights All Night in Dallas, Texas on December 27th. The same night, Ookay will play Dahlia Nightclub in Columbus, Ohio.
FOLLOW SLUSHII:
Facebook: facebook.com/SlushiiMusic
Twitter: twitter.com/SlushiiMusic
Instagram: instagram.com/slushiimusic
SoundCloud: soundcloud.com/slushiimusic
FOLLOW OOKAY:
Facebook: facebook.com/ookaymusic
Twitter: twitter.com/Ookay
Instagram: instagram.com/ookayx
SoundCloud: soundcloud.com/ookaymusic