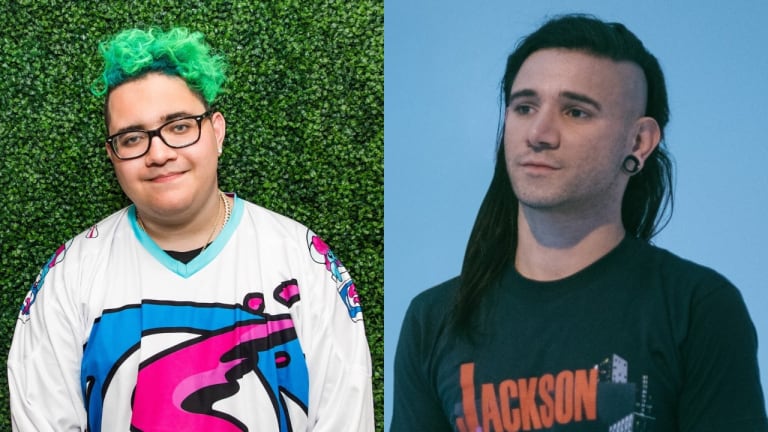 Slushii Releases Trap Flip of Skrillex's Classic "Right In"
Slushii released a trap remix of Skrillex's 2011 track "Right In."
Just days after the release of his melodic new track with Kaivon, "Sober," Slushii is back with a major remix. This time, the 22-year-old producer flipped Skrillex's 2011 track "Right In."
In Slushii's (real name Julian Scanlan) flip, the growling dubstep from the bass legend is given a trap spin while still maintaining the high energy of the original. On the contrary to his last release, there's little time to chill as the flip progresses at a breakneck pace.  
Now eight years old, the original track was featured on Skrillex's (real name Sonny Moore) Grammy-winning EP, Bangarang.  
Earlier in the month, it was revealed that Scanlan would be remixing BTS' track "Make It Right." In addition to that, he debuted his new side project sapientdream. In honor of this, he posted a short story introducing listeners to the new project.
The Slushii flip of Skrillex's track "Right In" is out now on SoundCloud, with a free download of the track coming soon.
FOLLOW SLUSHII:
Facebook: facebook.com/SlushiiMusic
Twitter: twitter.com/SlushiiMusic
Instagram: instagram.com/slushiimusic
SoundCloud: soundcloud.com/slushiimusic
FOLLOW SKRILLEX:
Facebook: facebook.com/skrillex
Instagram: instagram.com/skrillex
Twitter: twitter.com/Skrillex
Soundcloud: soundcloud.com/skrillex