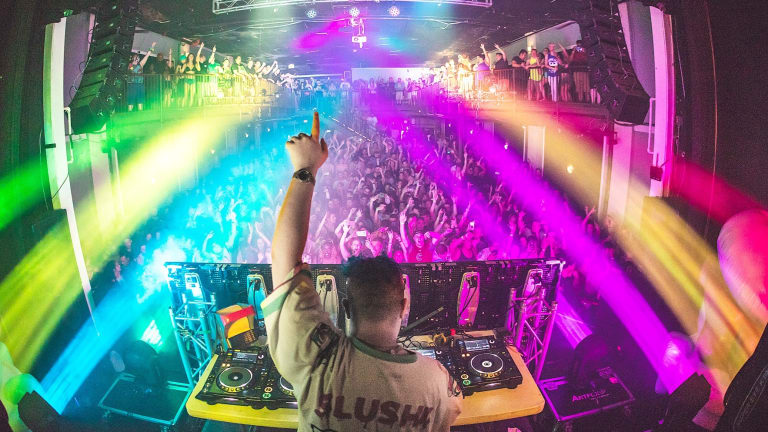 Slushii Shares Song that Didn't Make the Cut for DREAM, Has More On Hand
Slushii has kept on making music similar to the tracks comprising his recent album.
Slushii turned heads throughout the EDM community with the emotive and largely ambient creative tangent resulting in his December, 2018 album DREAM. It appears to have been a cathartic endeavor for the L.A. DJ/producer. Today he has shared a track stylistically similar to those comprising the effort and revealed that he's sitting on others as well.
Without disclosing its title, Slushii (real name Julian Scanlan) tweeted a visualizer clip synced to the song. "Been going through a lot personally lately... so I wrote this song last night," the tweet read. "Didn't make the cut for dream [sic], but I think it still fits." When a fan suggested that he release a "DREAM deluxe" version of the album, Scanlan responded that he had produced an additional five songs in the album's unexpected style.
Between the significant creative departure encapsulated in DREAM and his recent manga crossover, Scanlan has proven a versatile artist. He'll more than likely return to the upbeat, effervescent style for which he's garnered worldwide renown over the past couple years - but his recent endeavors have added dimension to his discography.
At the time of writing, Slushii has yet to announce whether he'll share the additional songs at his disposal.
FOLLOW SLUSHII:
Facebook: facebook.com/SlushiiMusic
Twitter: twitter.com/SlushiiMusic
Instagram: instagram.com/slushiimusic
SoundCloud: soundcloud.com/slushiimusic