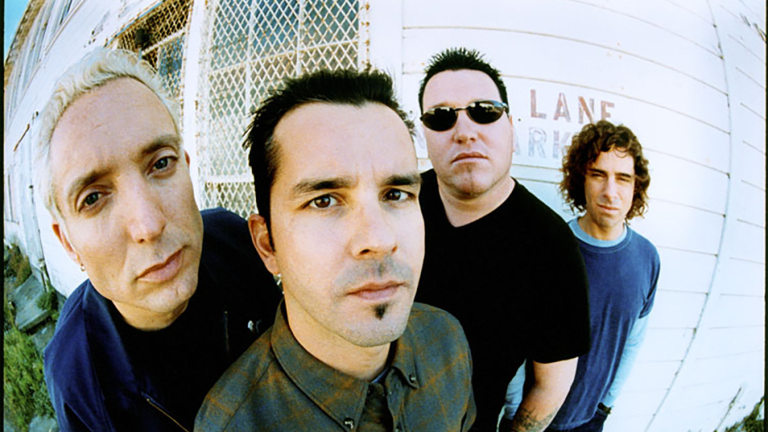 Breathe Carolina Remix Smash Mouth's Iconic Track "All Star"
After twenty years, Smash Mouth's Shrek-featured song gets its first official remix courtesy of Breathe Carolina.
Yes, you read that correctly. After twenty years, Smash Mouth has commissioned the first official remix for their timeless track, "All Star." Lending their services to the San Jose rock band is none other than Breathe Carolina for a truly unique tropical house remix.
We asked the creators of the track many remember from Shrek, why they chose Breathe Carolina for the remix and surprisingly enough, Marshmello was mentioned. In their own words:
"We gravitated towards Breathe Carolina because of their prior work especially the Marshmello and Bastille "Happier" Remix. Obviously, the EDM genre is on fire and it's still fresh & new but we really liked the way Breathe Carolina kept the skeleton of the song the same but transported it to 2019.

They gave it a fresh coat of paint for the younger and progressive ears. EDM has certainly grown past the initial break out straight to the Top 40 charts and it's a genre that is so bright, it makes your body & mind move. It gives you energy and we have fully embraced it through the years! We would love to feature on new EDM songs!"
Based on what the band said, it seems like this track could potentially be the start of Smash Mouth's EDM career.
The Denver two-piece commented on what it meant to work with a track that's become a mainstay in popular culture and had this to say:
"'All Star' was a huge part of our early lives; it was such a big song when we were growing up, to think that we got to take it and give it a modern twist is so crazy!"
Stream or Download Breath Carolina's Remix of "All Star" by Smash Mouth today! 
FOLLOW BREATHE CAROLINA:
Facebook: facebook.com/breathecarolina
Instagram: twitter.com/breathecarolina
Twitter: instagram.com/breathecarolina
SoundCloud: soundcloud.com/breathecarolina
FOLLOW SMASH MOUTH:
Facebook: facebook.com/smashmouth
Instagram: instagram.com/smashmouthsmash
Twitter: twitter.com/smashmouth