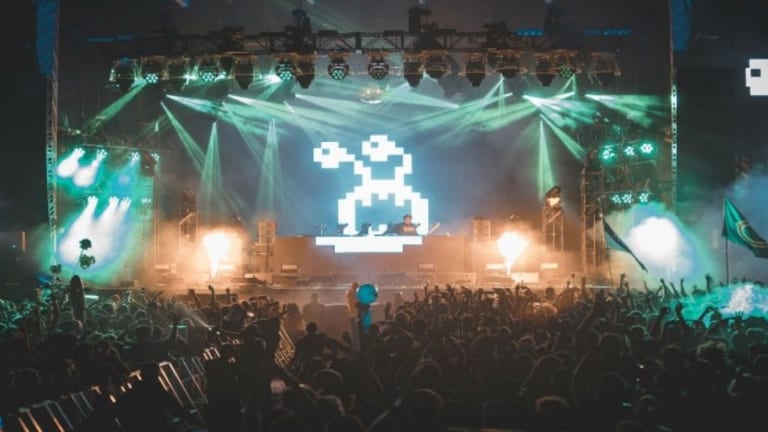 SNAILS & NGHTMRE BLEND THEIR STYLES PERFECTLY ON THEIR FIRST COLLABORATION
A match made in bass heaven.
Snails and NGHTMRE are two bass music producers whose rise to fame has been extraordinary to watch.
Both artists were relatively unknown just a few years ago, and now, are touring all over the world - from playing massive festivals to headlining club shows - collaborating with some of the biggest names in the game, and diving deeper into their distinct styles. That last part is what gave them their exponential breakthroughs into the electronic music world. Both artists have garnered attention and cultivated loyal ever-growing fan bases by focusing on creating a unique sound, which sets them apart from the plethora of producers trying to break through the mold in electronic music.
Today, the two burgeoning artists have finally released their first collaboration.
"Only Want U" kicks off with an ethereal, emotive soundscape, heightened by smooth vocals from Akylla. As the mood changes and the pace picks up, the track shifts into high gear with an explosive drop that combines NGHTMRE and Snails' styles perfectly. Seamlessly executed, the drop cohesively combines elements of future bass with NGHTMRE's distinct trap sound and Snails' characteristic left field "vomitstep".

Stream below:
The collaboration is the second track off Snails' upcoming debut album, The Shell. Along with the album, Snails is going on a world tour to celebrate. What's more, he's having his own one day festival - Sluggtopia - at the famous Red Rocks Amphitheatre to kick off the tour! Apart from a very special Snails performance that will feature the debut of his brand new "Shell" stage, NGHTMRE, Joyryde Must Die! B2B Laxx, Boogie T and Squnto are on the lineup. Get tickets and check out the rest of the tour dates here.
As for NGHTMRE, he's gearing up for a tour of his own! Take a look at dates, and get tickets, for the "NGHTMRE before XMAS" tour here.