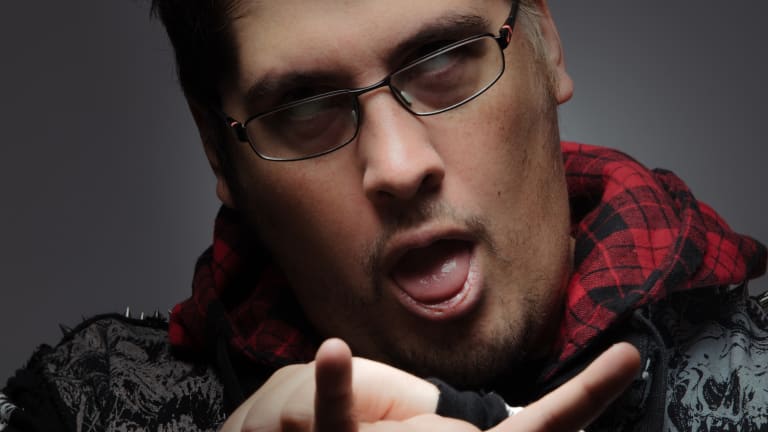 Snails Pays Homage to a Randy Orton in "RKO" ft. Rico Act
The track is an homage to WWE wrestler Randy Orton
Snails is known for throwing down heavy tracks, so what perfect way to channel that energy than with a track dedicated to a man who's living was to literally throw down people? In an homage to WWE wrestler Randy Orton, SNAILS (real name Frédérik Durand) has enlisted Rico Act for his latest single "RKO," a term made famous by the legendary man of the ring. 
The track is signature to Durand's headbanger production styling. It's heavy and gritty and in conjunction with Rico Act's bars will get you hyped to body slam someone in the mosh pit. Be careful out there, though, kids. 
On the topic of the single, Durand said:
"Working with Rico Act on this song was so much fun! He brought up the idea of incorporating the wrestling world with the headbanger world and loved it!! So we decided to create a bass anthem and pay tribute to one of the greatest Randy Orton and his famous move the 'RKO.'
Those in the Slugz fam will have plenty of chances to catch Durand this summer. He will be headbanging his way through the festival circuit at Lollapalooza, ÎleSoniq, Bass Canyon and more. In addition to returning to Perry's stage at Lolla for a solo closing set, Durand is performing a massive versus set alongside Gud Vibrations founders NGHTMRE and SLANDER. The debut Gud Vibrations vs. Slugz Music battle set will be at Lollapalooza Paris just a week prior.
Durand is hosting his third annual SLUGGTOPIA event at Red Rocks Amphitheatre with Kill The Snails, Rusko, Midnight Tyrannosaurus, Sullivan King and more. Tickets are on sale now here.
SNAILS ON TOUR
7/21 - Paris, FR - Lollapalooza (Gud Vibrations VS Slugz Music)
8/1 - Chicago, IL - Lollapalooza (Gud Vibrations VS Slugz Music)
8/2 - Chicago, IL - Lollapalooza
8/2 - Chicago, IL - Sound Bar (Lollapalooza Afterparty)
8/10 - Montreal, QC - IleSoniq
8/24 - Seattle, WA - Bass Canyon
9/1 - Seoul, South Korea - EDC Korea
10/4 - Morrison, CO - SLUGGTOPIA 3 Red Rocks
FOLLOW SNAILS:
Facebook: facebook.com/OfficialSnails
Twitter: twitter.com/snailmusic
Instagram: instagram.com/snailmusic
SoundCloud: soundcloud.com/officialsnails