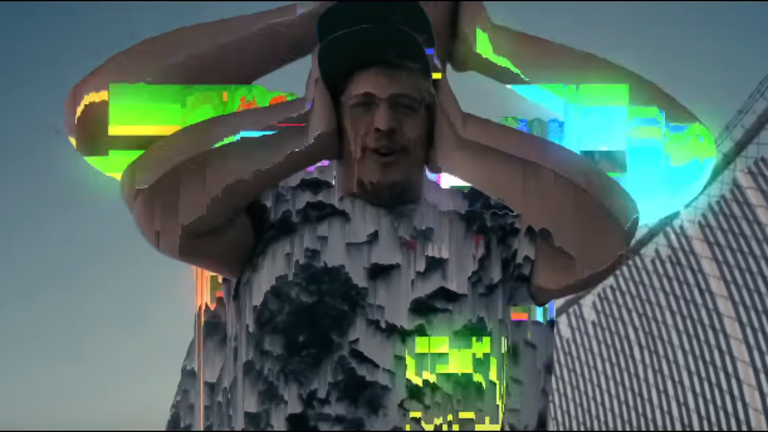 Snails Releases Music Video for "Crank Bass"
The video showcases tour highlights from Snails' The Shell 2.0 Tour.
Snails' "Crank Bass" provides yet another crossover between the worlds of bass and rock music. Featuring Liam Cormier of Canadian hardcore punk outfit Cancer Bats, the track exhibits pure energy through vocals and production. Now, Snails has released a music video for it.
Showcasing some highlights from his recent tour, The Shell 2.0, Snails' latest music video does a great job of matching the energy of the song. Footage from shows on the tour, behind-the-scenes shenanigans, and stunning visuals make the video a vibrant and lively experience. Cameos from SVDDEN DEATH, Cookie Monsta, and many more tour support artists and special guests are also a treat. 
"Crank Bass" was a real crowd-pleaser, as is evident in the video. It's an important crossover tune for Snails. "CRANK BASS for me is such a unique kind of song! Liam brought some serious energy to it and it appeals to the bass crowd along with the metal crowd as well which is exactly what I wanted," said the dubstep mastermind. "Excited to finally release this video which features footage from my fall tour The Shell 2.0 and gives people an idea of what a Snails show looks like!"
The tour continues with stops in Paris, Chicago, Seoul, and many other cities, culminating with Sluggtopia 3 at the world famous Red Rocks Amphitheatre in Morrison, Colorado, where Kill The Noise and Snails will team up for a special "Kill The Snails" set. 
FOLLOW SNAILS:
Facebook: facebook.com/OfficialSnails
Twitter: twitter.com/snailmusic
Instagram: instagram.com/snailmusic
SoundCloud: soundcloud.com/officialsnails