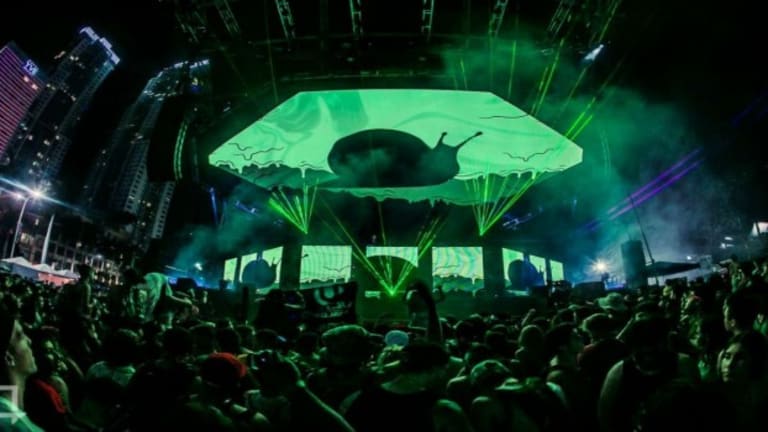 SNAILS GIVES "SLUGZ" A SLIMEY BASS HEAVY VIP [LISTEN]
Vomitstep, anyone?
Montreal native bass music producer Snails just dropped a filthy VIP of one of his earliest releases, "Slugz".
Taking the tune for a harder dubstep spin, Snails diverges slightly from the original approach, on the VIP. Quite notably, the drums in the latest edition are tighter and more powerful than the original.
Cutting down to around 3 minutes total, while the original was 5 minutes long, the run-time has been shaved by 2 minutes. The change in length intensifies the song, as it focuses on only one build up, one drop and one outro.
The intro is ominous, and as it builds towards the drop, you can hear Snails' signature sound start to creep into the song.
Incorporating his self-dubbed "vomitstep" synth work, the drop is as filthy as you would expect from Snails. It's wonky, weird and supremely satisfying for all you headbangers. The latter half of the drop turns the energy up a notch with a relentless burst of Snail's signature "frogbass".
Snails has an extremely unique style. It's eccentric, explicit and outright slimey. With such a distinct sound, he has garnered a loyal following of fans, called the "vomitsquad". Though for some people, his style is too strange to relate to!
Take a listen to the song below and hear the vomitstep for yourself