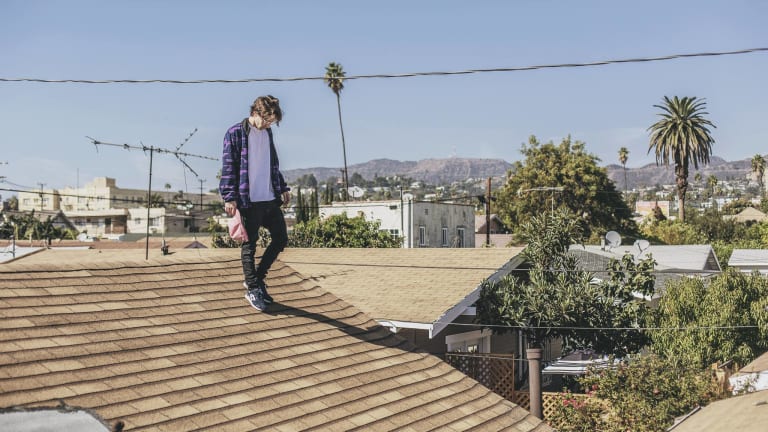 Sober Rob Finally Drops Impressive 5-track 'Salt' EP
This kid is going places!
Sober Rob is an artist that has been on our radar for a while now. From his artful compositions and sound design to his aesthetic and marketing, sober rob has shown extreme maturity for his young age; from the very start of his career two years ago, and that's one of the reasons he is blowing up. He got a chance at success from collaborating on "Ice" with fellow artist KRANE for his SESSIONS 1.1 project, and has went on to release a sample pack, collaborate with the likes of Alexander Lewis, Pham, Deffie and Luca Lush among others, gather millions of plays and ultimately release his highly anticipated EP for 2017, Salt.
The main reason, however, that the young producer is making waves is his unmatchable originality in composition and sound design, something projected clearly on his new EP. The starting track "True Colors", featuring vocals from his friend Oshi, is a nice introduction to sober rob's characteristic soundscapes: processed vocals, bright synths, and weird atmospheres. "Moving On" featuring Karra comes after, and is, in my opinion, the EP's standout track, even though it was released three months prior. The way it step-by-step builds the tension towards the drop is super natural, and Karra kills it on the vocals; definitely a track among 2017's best electronic music singles. The playful "Salt" comes next, combining vocal chop drops, heavy synth drops and sober rob's classical background in the outro. "Summit" once again has Karra on the vocals and acts as the EP's pop banger, and the closing track "Moonlight" is essentially a playful showcase of wonky synths, melodies, and patterns.
In comparison to his 2016 Enlighten EP, Salt displays a more laid back and chill creative direction. This doesn't mean the EP doesn't have its high moments - every track does - they are however not as heavy and hectic as in Enlighten, but more mature and well thought-out.
Verdict: must listen - let us know what you think about it!
Follow Sober Rob:
Facebook: https://www.facebook.com/sober...
Instagram: https://www.instagram.com/sobe...
Soundcloud: https://soundcloud.com/soberro...
Twitter: https://twitter.com/sober_rob