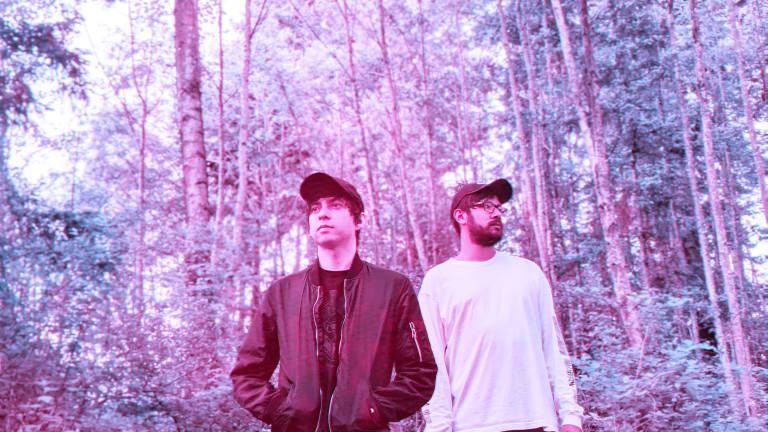 Solstis Wrap Indie and '90s Vibes Into Ethereal EP, As The Sun Hits (Vol. 1)
Producer duo Solstis give electronic music a '90s indie lift with such class that EDM diehards would even get onboard with their new EP, As the Sun Hits (Vol. 1).
Producer duo Solstis (comprised of Brandon Myers and Andres Garcia) elicit '90s nostalgia with their latest EP, As the Sun Hits (Vol. 1).
2019 has been a year of '90s throwbacks, with remixed pop classics that evoke the decade's kitschy imagery. Producer duo Soltis have leaned into this nostalgic zeitgeist with their recent offering.
Solstis poured over a year's worth of experimentation into this four-track downtempo EP. Organic instrumentation and a unique aesthetic style give the EP an indie-electronic crossover.
The Seattle-based duo drew upon melodic bass influences with '90s shoegaze — an indie rock subgenre from the U.K. characterized by ethereal, distorted sounds and a particular performance style. The band would play motionless, staring at the floor while playing on stage.
But As the Sun overcomes this peculiar history to create an immersive listening experience. Thank captivating guitar rifts, layered by abstract samples.
The duo have successfully found an easy listening instrumentation that harkens to Jai Wolf. This innovative production was awarded in 2015, when Myers and Garcia won the Discovery Project for Electric Forest in 2015 with their original, "Forever in Silence."
Since then, the duo has landed gigs at Electric Forest, SXSW, Spring Awakening, and more. 
FOLLOW SOLSTIS:
Facebook: facebook.com/wearesolstis
Instagram: instagram.com/wearesolstis
Twitter: twitter.com/wearesolstis
Soundcloud: soundcloud.com/wearesolstis