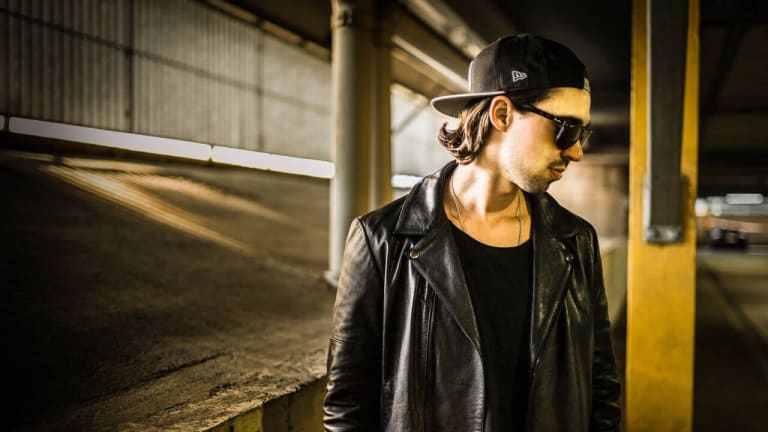 Sonny Fodera Shines in Latest House Album, Rise
Sonny Fodera's 12-track effort is out now on Insomniac Records/Solotoko.
With over 40 million streams accumulated on Spotify and Apple Music, weekly DJ sets across the globe, and an impressively stacked discography, it's safe to say nobody has turned more heads in the house scene than Producer/DJ and label head Sonny Fodera. The Australian artist is back to showcase his worldwide influence with his most formative work to date, Rise, out now on Insomniac Records and his very own imprint, Solotoko. 
The album kicks off with the powerful single "The Moment," which features the unforgettable vocals of Lilly Ahlberg. Fodera describes "The Moment" as being one of his favorites from Rise. "I made that just before I went on tour and starting playing around with it after Coachella and the response was sick," he said. 
The album, which highlights all genres on the house spectrum, is an expertly crafted body of work filled with maximum dance floor impact and Fodera's signature emotive brand. Rise features singles like "Scratch My Back" as well as the sensual fan favorite "Into You" with Sinead Harnett. Having taken three years to fully complete, Rise also features the vocals from notable singers such as Josh Barry, Janai, and Shannon Saunders.
Inspired by his travels across the world, Fodera says the album concept originated from writing most of his music literally above the clouds. "I called the album Rise because the last year has been crazy in terms of my career, and then constantly being in the air." he said. "And keeping the concept - I wrote a lot of the music up in the sky." 
Immerse yourself in the full Sonny Fodera live experience on his Rise UK Tour. The eight-stop tour will take place in October and November of this year. For tour and ticketing information, visit here.
As far as plans for the future, Fodera says he will be focusing on making his imprint, Solotoko, a party brand. "At a lot of parties, people play the same house but we get people playing disco edits, R&B, and I play everything–all things house, a grime edit, and an old school '90s track," the Australian label head said. "But having your own label is amazing, I can put out what I want. Plus, my wife Amber has a fine arts degree so we go over everything together." He also teased new merch coming soon. As of now, his album Rise is available in his shop as a limited-edition vinyl for $27.54. 
For more information, visit here.
Stream or download Sonny Fodera's new album, Rise.
FOLLOW SONNY FODERA:
Facebook: facebook.com/sonnyfodera
Twitter: twitter.com/sonnyfodera
Instagram: instagram.com/sonnyfodera
SoundCloud: soundcloud.com/sonnyfodera
FOLLOW INSOMNIAC:
Facebook: facebook.com/InsomniacRecords
Twitter: twitter.com/insomniacrecs
Instagram: instagram.com/insomniacrecs
SoundCloud: soundcloud.com/insomniacrecords
FOLLOW SOLOTOKO:
Facebook: facebook.com/solotokoofficial
Twitter: twitter.com/solotoko_
Instagram: instagram.com/solotoko
SoundCloud: soundcloud.com/solotoko