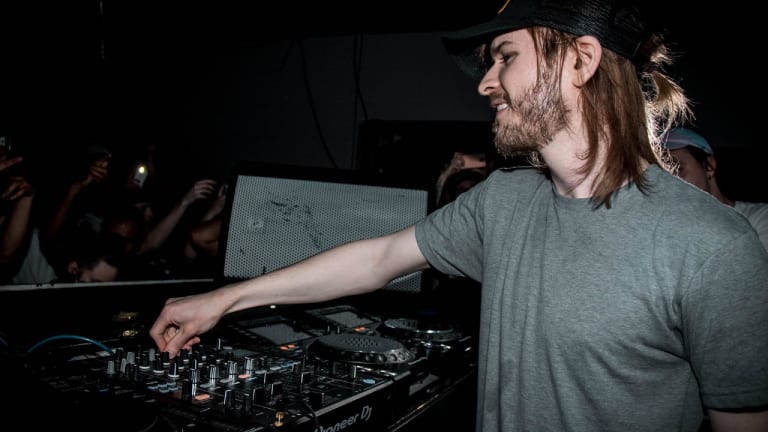 Space Laces Brings In EDM Heavyweights for Overdrive Remixes
The 5-track remix EP features Kompany, Rickyxsan, Svdden Death, Phiso, and Gammer.
Space Laces (real name Ian Slider) made serious waves in the bass music community after the release of his Overdrive EP in June of 2018. Tracks off his original EP can still be heard being rinsed at festivals around the world. Now, exactly one year later, Space Laces is back again with Never Say Die for his Overdrive Remixes EP, and this time he has brought along some of the top talents in EDM. 
Going in the same order off his original EP, the tracklist kicks off with Kompany's remix of the title track. This remix packs a major punch perfect for bass heads and the dance floor. Moving into the second track, Rickyxsan gave his own spin on the iconic "Kaiju," adding in a heavier and more wobbly bass line. 
The sound design skills shine through with each track, making them rightfully stand out on their own. Combined, they make for massive and engaging EP packed with an insane amount of energy. Each track respectfully stands on its own merit, however, one of the most distinct from the EP would be Svdden Death's remix of "Choppaz." Svdden Death, who arguably had one of the strongest bassPOD sets at EDC Las Vegas 2019, gave "Choppaz" the dark and heavy twist for which he's known. To say his sound is evil would be an understatement. 
Space Laces enlisted Canadian-producer Phiso to remix "Cheeseburger" and he did not disappoint. Phiso took the wonky bass sound the original has and gave it an insane, heavy, metallic feel.  Lastly, the Overdrive Remixes EP wraps up with Gammer's remix of "Torque" that keeps the energy alive to the coda that closes out the EP in an atmospheric and cinematic way.
From his original Overdrive EP to the legendary collab with Excision titled "Rumble" and now these bass-wrecking remixes, we can expect Space Laces' music to dominate festivals across the globe. 
Stream or download Space Laces' Overdrive Remixes out now on Never Say Die.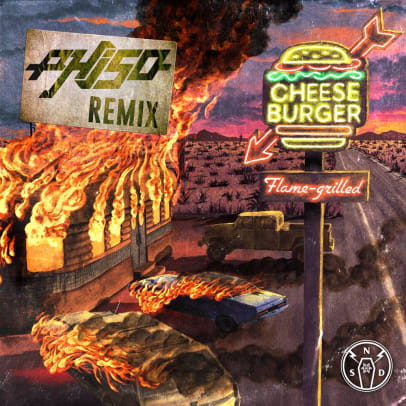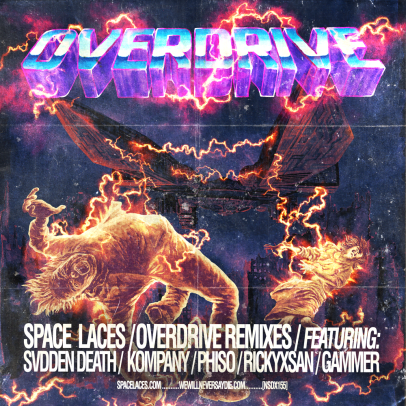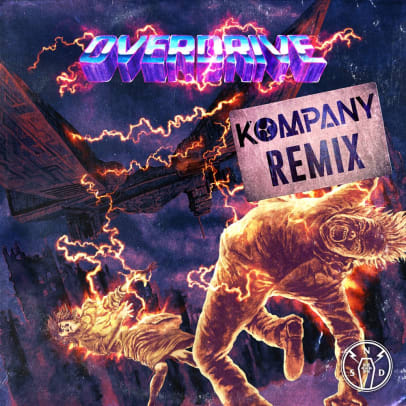 FOLLOW SPACE LACES:
Facebook: facebook.com/spacelaces
Twitter: twitter.com/spacelaces
Instagram: instagram.com/space_laces
SoundCloud: soundcloud.com/space-laces
FOLLOW KOMPANY:
Facebook: facebook.com/kompanymusic
Twitter: twitter.com/kompanymusic
Instagram: instagram.com/kompanymusic
SoundCloud: soundcloud.com/kompanymusic
FOLLOW RICKYXSAN:
Facebook: facebook.com/rickyxsan
Instagram: instagram.com/rickyxsan
Twitter: twitter.com/rickyxsan
SoundCloud: soundcloud.com/rickyxsan
FOLLOW SVDDEN DEATH:
Faceboook: facebook.com/suddendeath
Twitter: twitter.com/svddendeathdub
Instagram: instagram.com/svddendeath
SoundCloud: soundcloud.com/svddendeath
FOLLOW PHISO:
Facebook: facebook.com/phisodubs
Instagram: instagram.com/phisodubs
Twitter: twitter.com/phisodubs
SoundCloud: soundcloud.com/phiso
FOLLOW GAMMER:
Faceboook: facebook.com/djgammerfans
Twitter: twitter.com/djgammer
Instagram: instagram.com/djgammer
SoundCloud: soundcloud.com/djgammer
FOLLOW NEVER SAY DIE:
Faceboook: facebook.com/wewillneversaydie
Twitter: twitter.com/neversaydie
Instagram: instagram.com/neversaydiemusic
SoundCloud: soundcloud.com/neversaydie