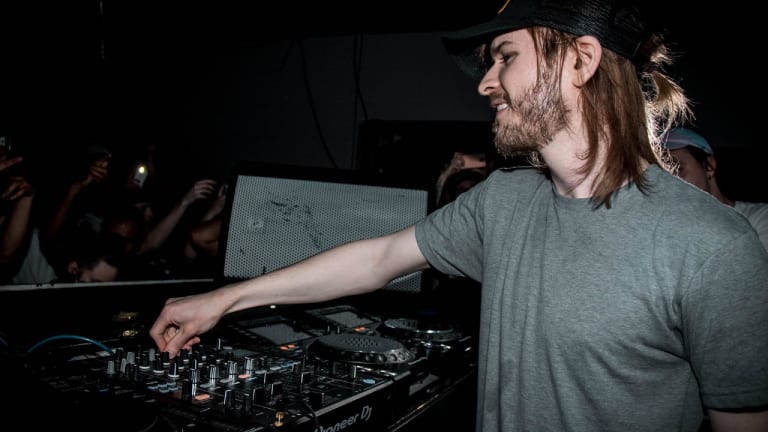 Space Laces Inaugurates Audiovisual Mix Series with Episode Featuring 17 Unreleased Tracks
Bass music fans won't go hungry this weekend!
American bass music producer Space Laces has launched a new 14-minute mix of unreleased music. Titled Vaultage 001, it comes in the form of a chaotic audiovisual mix as well as a traditional audio mix. 
Space Laces (real name Ian Slider) describes the mix as "a more unfiltered side of my music and a personal project of mine in the works for a while." With tracks from 2010 and beyond, Slider traverses through many bass music subgenres in a way that almost chronicles its evolution.
The intense strobing and psychedelic visuals of the audiovisual mix serve to engross viewers into the bass-filled pandemonium that fans of the Kentucky DJ/producer have come to expect. 
Slider has made a name for himself in the bass music world, due to his high-quality production and innovative sound design. In addition to his original tracks, Space Laces has collaborated with such bass music mainstays as Snails and Excision. Slider was also chosen to perform at the latter's signature bass music festival, Lost Lands.
Vaultage 001 is out now courtesy of Never Say Die. Stream the audio mix below.
H/T: Your EDM
FOLLOW SPACE LACES:
Facebook: https://www.facebook.com/spacelaces/
Twitter: https://twitter.com/spacelaces
Instagram: https://www.instagram.com/space_laces/
SoundCloud: https://soundcloud.com/space-laces