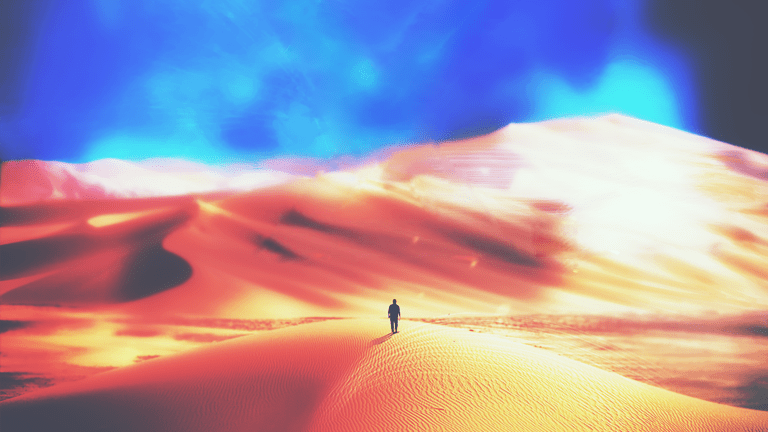 Spirit Motel Drops Dreamy Debut Album Congruence, A Celebration Of Youthful Emotion
Shining a light on rising talent.
Meet Noah Levinson, a 21-year-old California native pursuing his creative dreams in New York City.
A lover of music, Noah juggles his responsibilities as a full-time student at New York University's prestigious Clive Davis Institute of Recorded Music while managing his own event company and running an independent label. He even had a brief stint working for fan-favourite EDM event organizer Insomniac Events.
Over the past two years, under the moniker Spirit Motel, he has quietly been working away on his debut album. A personal project that captures his feelings and emotions as he moved through life, Congruence was released last weekend.
Rather than a journey, the album is an encapsulation. Each song represents a different emotion, a distinct feeling. Influences, fears, struggles and desires ebb and flow through the album. Congruence is a catharsis for Spirit Motel, an embodiment of a twentysomething's passions and sentiments.
Spirit Motel's sound takes influence from artists like Porter Robinson, Flume, MGMT and Beck. Congruence is a creative take on the ever-growing future bass genre, with hints of jazz and r&b sprinkled throughout. It's a smooth flowing, emotive and energetic collection of songs that shines a light on emotions and feelings that many of us are familiar with.
The 11 track album opens with "Inreo," a stark declaration of Spirit Motel's heartfelt passion for live performance. An interesting sample from The Grateful Dead's late Jerry Garcia drives the message home - "I'm just going to play for my life, forget what I'm doing, or why I'm doing it, I just play for my life." More than making music, performing live is what makes Spirit Motel tick. In fact, the entire album was created with a strong focus on seamless translation to live performance. Inreo makes that clear.
"Wasted" captures a moment many partygoers may have faced. Intoxicated and confused at a random house party, friends are who-knows-where; you're lost in your thoughts, contemplating life.
Led by moody synths, "Vibe Machine" is a song about instant connection. We've all been there. You meet someone and it feels electric. There's a spark that can't be explained, a sense of mutual understanding that feels bemusing yet wildly satisfying.
The album moves forward exploring love and connection up to "Velcro." A song about the fragility of trust, lovesick sorrow and starry-eyed hope. It weaves the tale of two lovers rattled by oscillations between detachment and longing.
Inspired by a line from Hilary Clinton's 2016 run for election, "Reckoning" begins a new section of the album. The song culminates in a drop that radiates unrelenting energy. A release of sorts, but one without resolve.
"Carried Along," the penultimate track, is relaxed and atmospheric. Conflicting, roaring emotions coursing through the rest of the album simmer down here. They linger on the surface, but ambivalence gives way to freedom and acceptance.
Finally, "Congruence," the title track, closes the album. It's a bubbly song with bright airy synths and a strong sense of excitement. On the face of it, the song describes a late night in New York. The hour is dark enough for the fast-paced city to feel asleep. The subway is empty. The next train arrives. It doesn't matter whether it's going to Queens or Brooklyn, just that it takes you away. At its core, the final track reminds us it's alright to escape sometimes.
Overall, the album is an honest exploration of youthful emotion powered by dreamy soundscapes. Each song represents a distinct emotion that feels relatable and personal. Spirit Motel's impassioned disposition adds a layer of originality to the album that makes it stand on its own two feet, giving it an original feel in a genre that can often feel contrived.
Stream Congruence below: