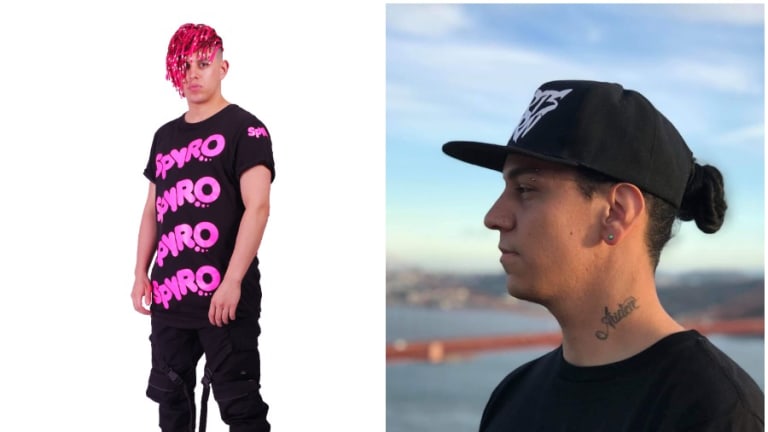 Spyro and Hartshorn Keep the Rave Alive with "Bass Keeps Pumping"
The hardcore track was released on Kutski's label, Keeping The Rave Alive.
Denver-based Hartshorn and Southampton's resident bad boy, Spyro, have teamed up on a massive transatlantic collaboration that's sure to get the crowd jumping. "Bass Keeps Pumping" was released on December 13th via UK hardcore boss Kutski's Keeping The Rave Alive imprint. 
A treat for old school and new school ravers alike, "Bass Keeps Pumping" brings just as much energy as you'd expect from its apt title. A chopped-up, energetic vocal sample is layered nicely over the relentless, stomping kicks. The bass provides a lovely groove perfect for shuffling.
At the breakdown, vibes reminiscent of the eurodance anthems of old are apparent as a choppy and intensely reverbed supersaw screams out over the cheers of an energetic rave crowd. The buildup into the drop ramps up the exuberance before the kicks and bass are brought back in, setting the track up nicely for 2019 hardcore anthem status. 
This latest offering from Spyro and Hartshorn is a proper stomper, and has already reached the number five spot on Beatport's Hard Dance / Hardcore charts. It looks as though "Bass Keeps Pumping" will continue to rise up in the ranks - but numbers aside, this track is set to be a mainstay in hardcore DJ sets for years to come. 
FOLLOW SPYRO:
Facebook: facebook.com/yesspyro
Twitter: twitter.com/yesspyro
Instagram: instagram.com/yesspyro
SoundCloud: soundcloud.com/yesspyro
FOLLOW HARTSHORN: 
Facebook: facebook.com/Hartshorn303
Twitter: twitter.com/hartshorn303
Instagram: instagram.com/hartshorn303
SoundCloud: soundcloud.com/hartshorn303