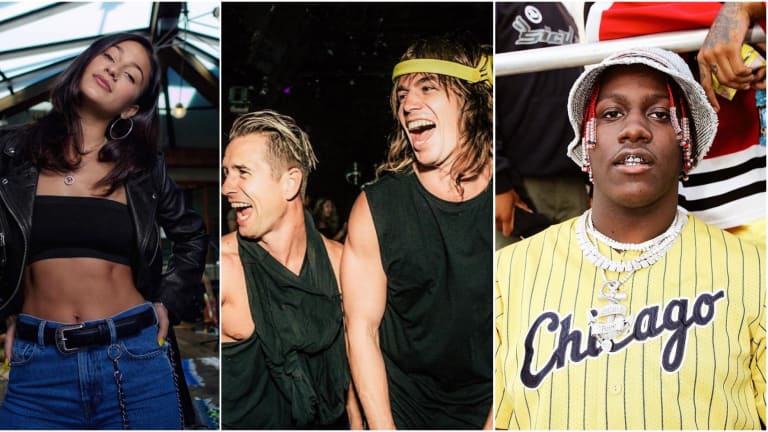 Stafford Brothers Enlist Lexy Panterra and Lil Yachty for "Live Forever"
Hip-hop and EDM collide on Stafford Brothers' new single with Lexy Panterra and Lil Yachty.
Teaming up with songstress Lexy Panterra and hip-hop heavyweight Lil Yachty, EDM veterans Stafford Brothers just released the radio-friendly club banger "Live Forever" on Thrive Music. Debuting as the #10 most-saved single on the Spotify Worldwide Charts, "Live Forever" was met with critical acclaim - and that's certainly no surprise considering its genre-defying, star-studded credits.
A straightforward, catchy and upbeat record, "Live Forever" embraces elements of both EDM and hip-hop. It leverages the best of both worlds to create something entirely new and unique. Lexy Panterra's sultry vocals lend the track a distinct dance-pop aesthetic while Lil Yachty's featured verse brings about feelings of both excitement and nostalgia, drawing the listener in while reminiscing about one-night stands, past lovers, and illicit nighttime adventures in the park. 
The perfect party track for the summer of 2019, "Live Forever" keeps the energy high and the good vibes flowing, exactly what we'd hope to hear from this trifecta of highly talented artists. 
Stafford Brothers had this to say about the track:
"This is a huge release for us! Lexy is a legend and an amazing vocalist. We've been huge fans of Lil Yachty from the beginning so it's a dream to have him on the record. We're pumped to have this song released with Thrive Music and can't wait for everyone to hear it."
Stream or Download "Live Forever" by Stafford Brothers ft. Lexy Panterra and Lil Yachty.
FOLLOW STAFFORD BROTHERS:
Website: staffordbrothers.com
Facebook: facebook.com/staffordbrothers
Twitter: twitter.com/StaffordBros
Instagram: instagram.com/staffordbrothers
SoundCloud: soundcloud.com/staffordbrothers
FOLLOW LEXY PANTERRA:
Facebook: facebook.com/LexyPanterraOfficial
Twitter: twitter.com/LexyPanterra
Instagram: instagram.com/lexypanterra
YouTube: youtube.com/channel/UCx5ERAjfcMwu9FCSIiw-eRA
FOLLOW LIL YACHTY:
Website: lilyachty.com
Facebook: facebook.com/lilyachtysailingteam
Twitter: twitter.com/lilyachty
Instagram: instagram.com/lilyachty