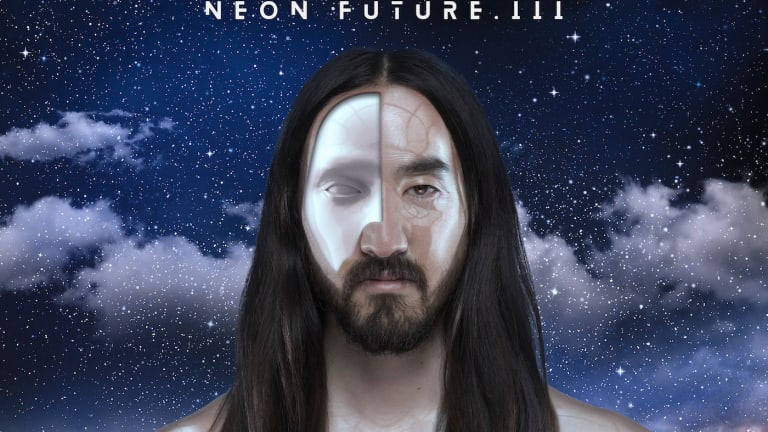 Will Sparks Brings Some Electro House to Steve Aoki's Neon Future III Remix Package
Will Sparks transforms Steve Aoki's "Anything More" into a festival banger.
Steve Aoki just dropped a remix package for his most recent album, Neon Future III. Will Sparks' massive electro house remix of "Anything More" not only made the cut, but is also the leading track. 
Known for bringing the party with his Melbourne bounce and electro house bangers like "Ah Yeah" and his collaboration with Timmy Trumpet, "ROMA," the Australian DJ brought the calm before the storm with his epic transformation of Aoki's sweet sounding "Anything More" into a festival-ready remix.
Right off the bat, the remix sets up the rest of the package's high energy with its fast buildups and electrifying drops. Although the original version of "Anything More" is much slower, Sparks still manages to retain that serene essence by emphasizing Era Istrefi's soothing vocals with his chillingly electric melodies. 
Along with Sparks' remix, Aoki's remix package has equally exciting versions of our favorite tracks from Neon Future III like "A Lover And A Memory" featuring Mike Posner, "Why Are We So Broken" featuring blink-182 and "Pretender" featuring Lil Yachty and AJR. Also, previously released remixes by DVBBS, Alan Walker, Matoma and Tyron Hapi are bundled with new remixes from Yves V, Blue Brains, Franklin and Aoki himself.
If you haven't already, you can buy and stream the remix package here.
Follow Will Sparks:
Facebook: facebook.com/Willsparksofficial
Twitter: twitter.com/willsparks
Instagram: @will_sparks
Soundcloud: soundcloud.com/willsparks
Follow Steve Aoki:
Website: steveaoki.com
Facebook: facebook.com/steveaoki
Twitter: twitter.com/steveaoki
Instagram: @steveaoki
Soundcloud: soundcloud.com/steveaoki