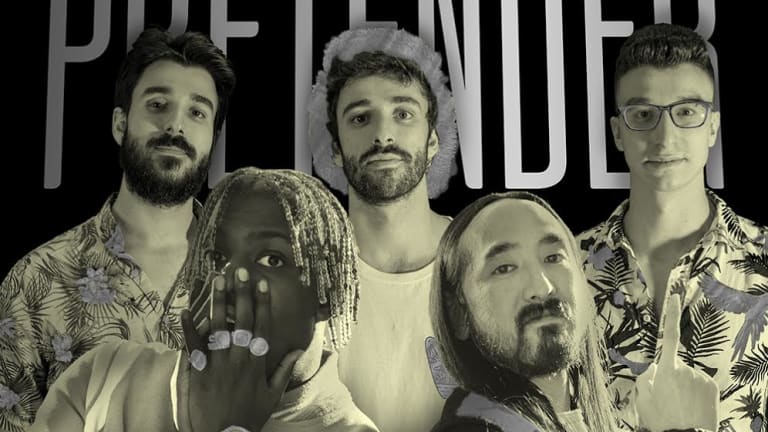 Matoma and Blanke Remix Steve Aoki's "Pretender" ft. Lil Yachty and AJR [Listen]
Matoma and Blanke put a fresh spin on Aoki's viral hit
Steve Aoki, the 2x Grammy nominated EDM titan, teamed up with multi-platinum selling hip-hop artist Lil Yachty and certified platinum pop group AJR to release the global hit record "Pretender".
Now that it has become a verified hit with over 8 million streams on Spotify, they released the reigns and now it's Matoma and Blanke's turn to take a crack at the remixes. 
Immediately when listening to Matoma's edit you hear his signature style. The summertime aesthetic is strong with this one. If you are feeling an electro-pop, tropical house beat to get you through the heat wave, this is the remix for you. 
Blanke, on the other hand, comes in hard with his glitchy electro synths that create a dancefloor rework. This newcomer shows he's ready to play with the big guns and he doesn't disappoint. Keep a lookout for Blanke