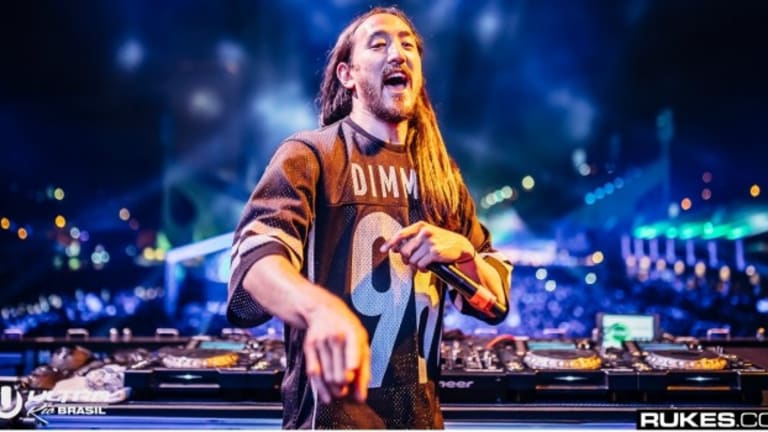 Steve Aoki's Latest Crossover is a Sting and SHAED Collab, "2 In A Million"
Steve Aoki's appears to be leaving no stone unturned in his quest to enlist unexpected collaborators.
Sting might not be the first artist that comes to mind when you think of Steve Aoki crossovers, but they've turned out a collaboration with SHAED in tow. The three acts totaling five artists have delivered an electronic pop single titled "2 In A Million" clearly written with radio play in mind.
Sting (real name Gordon Matthew Sumner) and Chelsea Lee of SHAED trade off vocals throughout the duration of "2 In A Million." Aoki's production chops lend a light verve to the track without taking the spotlight away from his high-profile collaborators.
Sumner made a name for himself in the '70s and '80s as the principal member of The Police before launching his solo project in 1985. By comparison, SHAED are a newer fixture of the music landscape. The three-piece indie pop band have been active under their current name since 2016, with their 2018 single "Trampoline" arguably triggering their breakthrough.
Stream or download "2 In A Million" by Steve Aoki, Sting and SHAED across platforms here.
H/T: Your EDM
FOLLOW STEVE AOKI:
Website: steveaoki.com
Facebook: facebook.com/steveaoki
Instagram: instagram.com/steveaoki
Twitter: twitter.com/steveaoki
Soundcloud: soundcloud.com/steveaoki