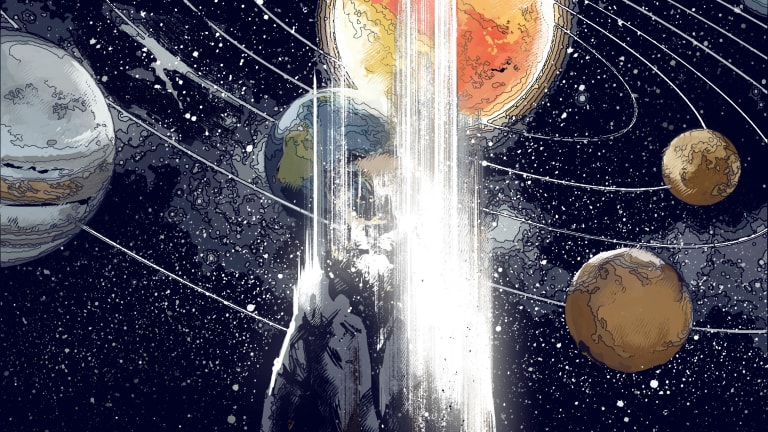 Strybo and Frepz Deliver Some Jazz and Bass With "Over Me"
Out now on Pantheon Select.
Portuguese producers Strybo (real name Deby Galvao) and Frepz (real name Diogo Menezes) have joined forces to deliver a funky futuristic track titled "Over Me." It makes debut on Pantheon Select. This release is the perfect amount of flex on what these two young artists can deliver.
As the track opens, some jazzy horns slowly begin building. It's a great mix of old and new stylings. As the second verse enters the two producers throw down some heavy bass and grime, completely changing the trajectory of the track. There's a little bit of something in this for everyone. The amalgamation of genres proves these two are forces to be reckoned with. 
Hailing from Portugal, Galvao is a rising female producer whose versatile EDM/Bass compositions have been supported by none other than Krewella, SAYMYNAME, LAriots, Vavo, and many other big names in the music industry.
Menezes, also from Portugal, has gained recognition for being a dubstep force to be reckoned with in the Portugues music scene. Back in 2016 he started his own imprint, LVRE Records. 
"Over Me" by Strybo and Frepz is out now via Pantheon Select. Stream or download it across platforms here.
FOLLOW STYRBO:
Facebook: facebook.com/strybomusic/
Instagram: instagram.com/strybomusic
SoundCloud: soundcloud.com/strybo-518575843
FOLLOW FREPZ:
Facebook: facebook.com/frepzmusic/
Instagram: instagram.com/frepzmusic
SoundCloud: soundcloud.com/diegofrepz