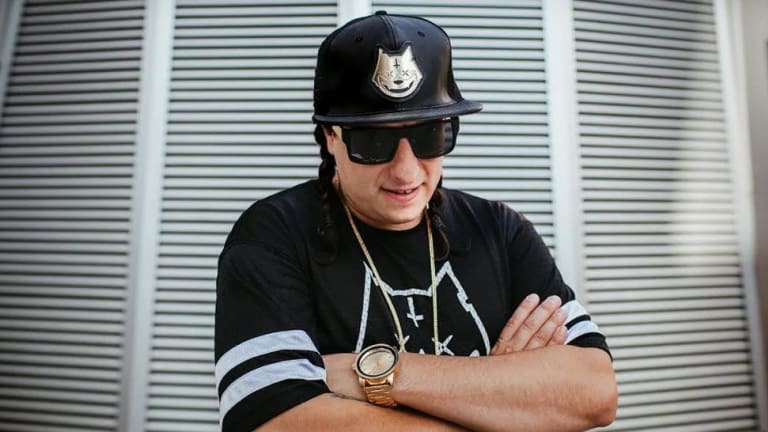 Stylust Celebrates Supporters in Heavyweight Track, "ACTIVATED"
Sleeveless Records label head Stylust has released his first single off a larger upcoming project.
DJ, producer and Sleeveless Records founder Stylust (real name Geoff Reich) pays homage to the people who helped paved the way for him in his new single, "ACTIVATED."
Packed with deep bass and an even deeper lyrical message, "ACTIVATED" delivers heavyweight energy all around. Specifically designed with his fans and his team in mind, the lyrics in the track speak to the family-like energy Reich is always in pursuit of cultivating.
"There's a forcefield around me," the track opens with. "It's a forcefield around me because of my team. You're a part of my forcefield." 
Reich's passion for creating a sense of community has proven strong throughout his entire career, most notably with his collective, Sleeveless Records. Founded in 2014, the record label has put a strong emphasis on pushing the bass community forward, empowering smaller artists, and giving fans and creatives alike a sanctuary to thrive as themselves.
"We want the same things. And you understand that... you're unbreakable," the lyrics ring confident throughout the track.
Even before the launch of his imprint, Reich pioneered a path devoted to creating his own space at a young age. The one-time hip-hop fanatic used his admiration of the flow and beats in rap, fusing it with his developing love for EDM. The cutting-edge blend of genres heard in his music today can be attributed to his bold, undaunted creative approach as a teenager.
"ACTIVATED" marks a new beginning for Reich, as it is the first single off an upcoming, large release for him. Currently, there is no known projected release date for the said project. 
Fans can catch Reich live at upcoming performances set in Denver, Colorado and Atlanta, Georgia on December 6th and 7th playing support on LSDream and Shlump's Universal Wub Tour. For all ticketing and tour information, visit here.
Stream or download Stylust's "ACTIVATED," out now on Sleeveless Records.
FOLLOW STYLUST:
Facebook: facebook.com/stylustbeats
Twitter: twitter.com/stylustbeats
Instagram: instagram.com/stylustbeats
SoundCloud: soundcloud.com/stylustbeats
FOLLOW SLEEVELESS RECORDS:
Facebook: facebook.com/SleevelessRecords
Instagram: instagram.com/sleevelessrecords
Soundcloud: soundcloud.com/sleeveless-records