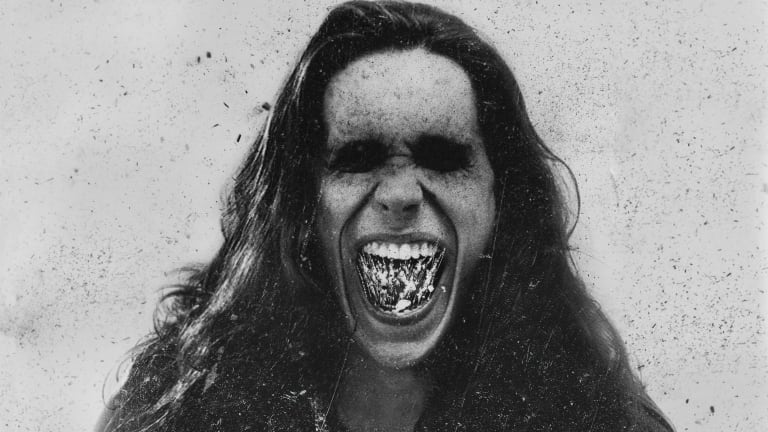 Sullivan King Announces Debut Album and Drops Title Track
There's less than a month until Sullivan King's debut album drops.
Sullivan King (real name Keaton Prescott) has announced that his debut album Show Some Teeth arrives in less than a month. The announcement from the heavy metal guitarist and producer was accompanied by the release of the album's title track. 
Prescott released a two-track EP Reckless/Breathless earlier this month, both of which are expected to be on his forthcoming album. With the release of his new single, "Show Some Teeth," a collaboration with Kompany, fans are getting an increasingly clear direction of where Prescott is headed with his forthcoming work. 
Speaking on the album itself Prescott commented, "This record fully embodies everything I want in my music. It's me showing everything I have to give to fans and the world."
The new single by long time friends Sullivan King and Kompany marks their first project together in the studio. The two recently played back to back on Excision's Apex Tour and around the same time, the collaboration idea came to fruition. Both are masters of their bass-driven craft, and dubstep fans as well as metal fans are sure to find "Show Some Teeth" bites back.  
Sullivan King's Show Some Teeth album arrives in full on October 18th.
FOLLOW SULLIVAN KING:
SoundCloud: soundcloud.com/sullivankingmusic
Facebook: facebook.com/SullivanKingMusic
Twitter: twitter.com/SullivanKing
Instagram: instagram.com/SullivanKing