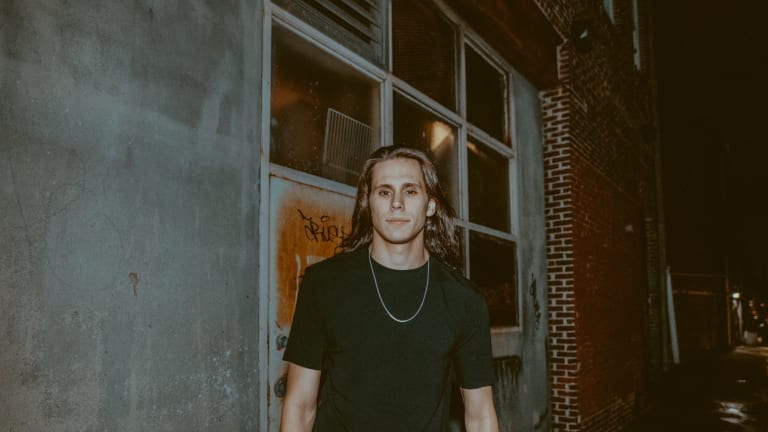 Sullivan King Gives Swedish House Mafia's "Save the World" a Dub Makeover
The dubstep rocker gave the 2011 track a clean, metalstep restoration.
L.A.-based Sullivan King is back with a new single, and this one may seem a bit familiar.
Last Friday, the EDM-rocker dusted off a new release with a cover of Swedish House Mafia's "Save the World." Incorporating his own vocals and guitar, the 24-year-old gives life to one of dance music's more iconic songs by reinvisioning it as a dubstep tune.
Raising the BPM of the original track, King switches the song's drop from a 1-2-3 dance floor anthem in favor of a hard, dub procession. Having put it together while on the road for Excision's Apex Tour, King recalled the song's early influence on him as an artist.
In a statement, King said:
"One of the first electro house tracks I heard was Knife Party's remix of SHM's 'Save The World,' which was definitely a massive part of my intro into early 2010's dance music. For years I wanted to find a way to make that song my own for live shows. I don't play a lot of super well-known Top 40 dance songs, so when I end up throwing something like this in a set, I love giving it my own take."
While only a cover, the song serves as a great sample of King's self-proclaimed metalstep sound, one that fuses dubstep with the alternative rock that influenced him growing up.
Expect more music from Sullivan King as the 2019 festival season approaches.
Follow Sullivan King:
SoundCloud: soundcloud.com/sullivankingmusic
Facebook: facebook.com/SullivanKingMusic/
Twitter: twitter.com/SullivanKing
Instagram: instagram.com/SullivanKing/