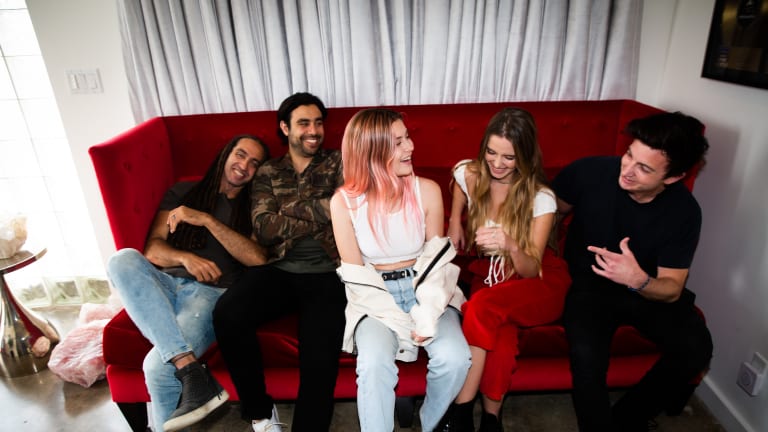 Sultan + Shepard and Bahari's "Miles to Your Heart" Will Make You Long for Love
Sultan + Shepard join forces with Bahari and Rock Mafia to cut your heart open with "Miles To Your Heart."
Sultan + Shepard showcase a darker alternative to summer romance with "Miles To Your Heart," linking up with two L.A.-based teams, artist collective Rock Mafia and dark pop duo Bahari.
The dreamy, airy track seemingly follows the duo's formula for their recent releases: summer vibes fueled by a powerhouse collaboration — like with their previous single, "Way We Used 2."
But we're not complaining.
With "Miles To Your Heart," the Canadian duo wanted to elicit the bittersweetness of distance. "Distance from another person creates so much perspective and it's often the moments away from someone when you realize that you can't live without them," they shared on the track's personal meaning to them.
It took 10 years for Sultan + Shepard (made up of Ossama Al Sarraf and Ned Shepard) to officially come together after the two met in Montreal's after-hours club scene. Since their founding in 2010, the duo have cemented their status.
Catch the duo at major festivals, releasing music via Armin van Buuren's record label Armada, or in classic EDM anthems, like "Bad," the collaboration with David Guetta that earned multi-platinum status.
The duo have brought that collaborative spirit to their work with up-and-comers Bahari. Composed of Natalia Panzarella and Ruby Carr, they started 2019 strong, releasing "Crashing" with Illenium. The L.A. outfit are expected to drop an upcoming project in September. 
While we wait for the singer-keyboardist-bassist group to drop more gems, get in your feels by repeating "Miles To Your Heart" this summer.
FOLLOW SULTAN + SHEPARD:
Facebook: facebook.com/sultanshepard/
Twitter: twitter.com/sultanshepard
Instagram: instagram.com/sultanshepard/
Soundcloud: soundcloud.com/sultanshepard
FOLLOW BAHARI:
Facebook: facebook.com/baharimusic
Twitter: twitter.com/Bahari
Instagram: instagram.com/bahari
Soundcloud: soundcloud.com/bahariofficial